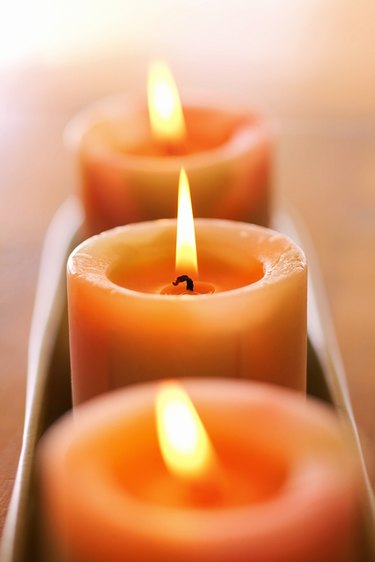 Candles and decorating accessories are at the heart of a PartyLite consultant's business. Like other home party demonstrators, PartyLite consultants earn their wages by promoting the benefits of the PartyLite brand for bringing a touch of warmth and class to home accenting. The key to success is booking enough parties each month to keep making a consistent salary.
Average Salary
A part-time PartyLite consultant who books an average of six parties per month will generate a monthly income of $960, or $11,520 per year, according to PartyLite. A full-time consultant averaging 12 demonstrations per month would have an average salary of $23,040 per year. Like any sales job, results will vary based on the amount of time the salesperson devotes to the job as well as her ability to book parties and sell products to consumers.
Computing a PartyLite Salary
PartyLite consultants earn a percentage of gross sales plus bonuses, according to the company's website. The base commission is 25 percent of gross sales. Therefore, $1,000 in monthly sales would yield $250 for the consultant. As of the time of publication, when monthly gross sales exceed $2,300, consultants earn a bonus seven percent commission, yielding the consultant 32 percent of gross sales. Therefore, a month with $2,300 in sales would yield the consultant $736.
Average Party Demonstrator Salary
A full-time party demonstrator earned an annual mean wage of $27,630, according to a May 2011 report by the U.S. Bureau of Labor Statistics. The median salary was $23,110 with the middle 50 percent earning between $19,400 and $31,460.
Career Outlook
Opportunities for party consultants and demonstrators is expected to be the same as the average for most occupations, according to the Occupational Information Network. During the 10-year period between 2008 and 2018, job growth is predicted to be between seven percent and 13 percent.