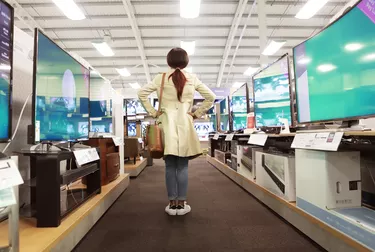 The New York Times bought Wirecutter, an online product recommendation service, for more than $30 million in October 2016. Wirecutter had been giving consumers a thumbs-up for various products since 2011. The NYT indicates that the Wirecutter enterprise is editorially independent from the rest of the organization. It's shopping made easy, and you might save a few dollars in the process as well.
How Does Wirecutter Work?
We've all been there. Your favorite gadget or appliance stops working without warning. You can't live without it. The problem is that that particular gadget has gone through several incarnations since you first bought it, and numerous competitors have popped up as well. So what, exactly, should you buy to replace it?
Enter Wirecutter. Simply go to the site and tell it what you're looking for. The site will give you some recommendations. You can even click through to sellers' links on-site when you've narrowed down your search to the product you want to buy.
How Does Wirecutter Rate Products?
Wirecutter effectively does your shopping for you – then it goes a few steps further. It says that its staff "obsessively" tests products to determine the best available. It then enlists the opinions of experts in that particular field. The staff reads up on customer reviews. It can take weeks or even months before they arrive at a recommendation.
The site boasts more than ​1,000 product categories​. You can tag it for anything from bath towels to wine glasses to electronics.
The NYT takes care to mention that employees of Wirecutter ­– including researchers, scientists and journalists – don't know which products will result in an "affiliate commission" to the company if and when they're sold. This is intended to ensure objectivity.
How Much Will This Cost You?
Wirecutter is free to use. You only pay for the product when and if you buy it, just as with any other purchase. Wirecutter gets a piece of that money – but from the seller, not from you. This is the affiliate commission. They don't get paid if you return the product because you're dissatisfied with it.
You do have to register with Wirecutter, however. This involves opening a free New York Times account. You'll receive unlimited access to the site in exchange. They'll even throw in a few New York Times articles. You'll have access to only a limited number of reviews and blogs if you don't register.
All this may be about to change, however. The New York Times has indicated that it may pursue other means of "monetizing" its Wirecutter investment. It announced in February 2021 that it's working on spinning off a reader-supported version – in other words, a paid subscription. Ideally, it would offer a few more bells and whistles.
You'll receive a few additional perks if you do register with the NYT to use the Wirecutter service. Its Daily Deals give a nod to the staff's favorite products, and it tells you where the best deals on these items can be found. The Best of Wirecutter feature provides the most up-to-date reviews and recommendations, along with shopping advice. And there's even a Clean Everything feature full of advice if you want to give your home and products a good scrubbing with all that time that you're saving by not doing hands-on shopping yourself.
You don't even have to go online to hunt all this down. It's delivered seamlessly and automatically to your email inbox.
Some Other Sites to Consider
Wirecutter isn't the only game in town, and it certainly didn't invent the product recommendation idea.
Buzzfeed Reviews provides recommendations at three different price points. And then there's CNET, which has its fair share of devotees. These sites are also free, which may be something to keep in mind if Wirecutter does indeed go to paid subscriptions.