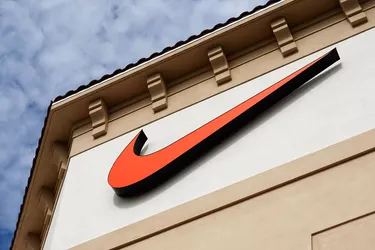 Nike is one of the leading sports brands on the planet and, according to CNBC, in 2019 the company had a market value of over ​$130 billion​ and a stock price of ​$90​. If you are considering a purchase of Nike shares, you will have to pay even more now, because on Oct. 13, 2021, it closed at ​156.31​ per share. Experts at MarketWatch claim that the company is geared for "tremendous growth" for the remainder of the year, through sports apparel, shoes and equipment sales.
Wondering how to buy Nike shares? You can buy Nike (NKE) and other public stocks on your own through an investing website like eTrade or use a trusted broker. Experienced stock investors listen to what their brokers have to say and follow the news, and trusted stock market websites can help you choose good stocks to invest in; for example, the team at Nasdaq.com frequently posts free advice that you can read and take into consideration in your purchasing decisions.
In early September 2021, for instance, they recommended growth stocks for long-term investments and advised looking for ones that have solid fundamentals. At the time they liked Upstart, Alphabet, Nvidia, Square and Teladoc Health, to name a few.
Writers from U.S. News & World Report Money also share some of their suggestions for investors. In early October 2021, their first pick was Ford Motor Co. The main reason they offered was because the auto manufacturer revealed a new ​$7 billion​ plan for building three U.S. battery factories and a new U.S. assembly plant; this was all announced with a goal of building their new Ford F-series electric pickup trucks. Two other top choices of U.S. News were Amazon and the homebuilding company Lennar.
More Stock Market Websites
Some of the other best investing news sites to buy Nike stock and others are Motley Fool, Morningstar and Tradingview, and they also offer paid investment services. The fee to join Motley Fool Stock Advisor starts at ​$99​ a year for new members, and this provides unlimited access to their experts' stock recommendations plus new stock picks every month. You can also find free advice here: Their list of top stocks to buy in 2021 include iRobot, Upwork, Fiverr, Redfin and Beyond Meat. Motley Fool Rule Breakers is another one of their products and focuses on businesses that have disruptive growth opportunities for investors who are willing to take on some risk.
Morningstar is packed with helpful investment news and guidance; you can learn about market volatility, saving for college, retirement planning and other topics. You can set up an investment portfolio through them as well, and they do charge fees for many of their services. Tradingview has a unique "Stock Heatmap" that spotlights the major trading stocks in an easy-to-understand format, plus investing advice and links to brokers that help customers with their investments.
If you're looking for stock market websites that offer free information without so much focus on trying to sell you any services, WSJ Markets is a good choice. Part of the Wall Street Journal, this website posts unbiased news from around the world, providing an international perspective for investors. The Financial Times is not a stock market site, but it offers a global perspective on all things finance, with articles about political news and world events and how they can all influence the world financial market.