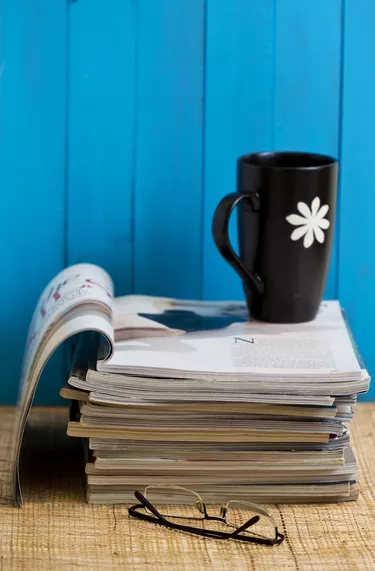 Get magazines sent to you in the mail free. Here's how!
Step 1
Find tons of free magazine subscriptions that you can get by mail by reading web sites that are geared toward free stuff. Many of these sites have online forums where people post and discuss free offers they find, many which are magazine subscriptions. You can most easily find these sites by searching online for "freebie forums," "free offers forums," "free samples blogs," and similar terms.
Step 2
Sign up for the offers that appeal to you. Make sure you understand all of the terms and conditions of the offers you select. It is likely you will need to supply your name, email address and physical address that you want the magazine subscriptions to be mailed to.
If you are worried about getting spam emails, consider having a separate email address to use for the offers. You can find several sources for free email addresses you can use.
Step 3
Look for new publications and magazines just entering the market, as many will give free sample issues or even a free subscription. See if they have a web site with any free offers, or look inside of an issue of the magazine to see if there is a trial offer/sample card you can fill out and send in. This is a great way to sample this magazine to see if it's something you like without spending any money.
Step 4
Search for other free offers from magazines that you might already be familiar with, such as TV Guide, Shape and Traditional Home. These have been offered as free subscriptions in the past by the publishers themselves or through other companies. There could be one or two free issues sent to you in hopes that you'll like it enough to pay for a subscription, or subscriptions lasting one to three years that are given to you for free most likely from companies that are selling your name and address to advertisers.
Try looking on the magazine's website, if there is one, or do a basic internet search. For example, you could try searching the words "free People magazine" and you might find some online offers.
Step 5
Search for web sites that specialize in free magazines. Many of these have trade magazine sources that offer free consumer magazines, likely because they are trying to increase the subscription numbers for the trade publications. They try and do this by offering you a free subscription to a well known consumer magazines in the hopes that you will take them up on their offers for trade magazines as well. An example of this type of website is FreeBizMag.com. You usually have to fill out an online questionnaire to see if you qualify for the free subscriptions.
Step 6
Consider participating in programs such as online surveys and reward programs. Several programs such as these offer reward points to members that can be redeemed for free magazine subscriptions.