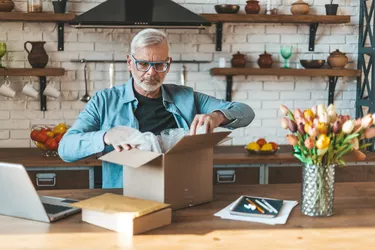 Everyone likes to save money, but not everyone has the time to surf the internet searching for the best deals. Let's face it; some people are better at finding deals than others. They're actually professionals, and they do it every day for their websites.
If you want to save time and money, the internet has a lot of deal websites and CNN Underscored is definitely one to check out.
Ideally, you want to get the best price when shopping on the internet, but you also want the best product for your money. You likely also want a website that has editor-reviewed products and walks you through the shopping process to find the best everyday products that meet your requirements. CNN Underscored meets this challenge.
The Underscored website has four product categories.
​Gadgets​: This section includes a wide range of products you'll use for necessity, convenience and a simpler life. These reviews and deals include such items as computers, monitors, backpacks, school supplies, earbuds, air fryers, soundbars, wi-fi routers, streaming sticks and window air-conditioning units.
​Wellness:​ This section has the products that will give you a more fulfilling life. Here, you'll find products that improve your health and personal maintenance. They include yoga accessories, cookbooks, men's razors, weighted blankets, gym workout tools, air purifiers, face moisturizers, bike helmets and outdoor gear.
​Money​: In this section, Underscored has researched and found the best credit cards with low interest rates, best cards for cash back on purchases, best travel credit cards for bonus miles and the best hotel points programs.
With the savings you'll reap when you get these recommended products, you'll be able to enjoy a smarter lifestyle by managing your finances better.
​Explore:​ In this section, the editors and staff highlight their favorites from the other categories. But occasionally, you'll see a deal that hasn't appeared elsewhere on the website.
Reviews of Everyday Products
CNN Underscored's editors review several products before making a recommendation. They give you the advantages and disadvantages of each product. This way, you can decide for yourself which one best meets your needs. Sometimes it's not always just about the lowest price.
To illustrate, let's suppose you're looking for earbuds, but you don't want to pay ​$200​ for a pair of Apple AirPods Pro. Underscored's editors went to work and tested six of the best-rated budget earbuds. After several months of testing, they found a top performer you can purchase for around ​$50.​
Underscored's review of budget earbuds is an example of the depth and amount of work that goes into their recommendations.
In addition to product reviews, CNN Underscore's staff searches the internet every day to find special deals being offered by manufacturers. These extra discounts pop up randomly all the time on the internet, and unless you just happen to be on your computer surfing around when they show up, you may not find them. Fortunately, Underscored will do the work for you.
Sign up for Underscored's email list, and you'll receive daily offerings in your mailbox.
Coupons for Added Savings
After you've finished doing your research and reading the reviews, you can head over to CNN Underscore's coupon section to look for even more savings.
Recent coupons include discounts from Kohl's, Banana Republic, Doordash, Backcountry, The Motley Fool, Wayfair and Walmart.
In addition to helping you find the best deals, CNN Underscored also offers a money-savings tips section. For example, everyone orders pizza delivery at one time or another. Right? CNN Underscored gives you seven ways to save when you order your pizza that you probably hadn't thought about.
What about food delivery from your favorite restaurants? Are you double tipping without knowing it, and are you paying with a credit card to get the cash back savings?
CNN Underscored provides tips that you likely have not considered.