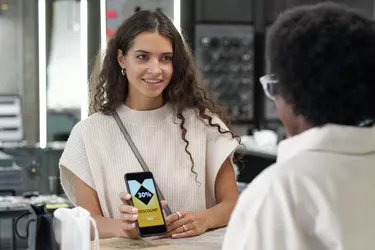 Everyone likes saving money, and one of the best ways to do this is with coupons. These are highly in-demand at home improvement stores, and getting a Lowe's discount can save you a good amount of cash. Whether you are buying lumber, a washing machine or a flat pack of pansies, a 10% off Lowes coupon can keep your wallet happier. Where can you find these?
Finding a 10% Off Lowes Coupon
Many websites offer 10% off Lowes coupons, but the codes don't always work. You can find a Lowe's promo code at several different sites with user-submitted entries; simply go to the site and see what they are showing. The offers change frequently, so make sure that you check the expiration dates, too. You'll find what can only be described as a plethora of options, including ​three percent​ cash back for online purchases, ​10 percent​ off for military members and free deliveries for qualifying purchases.
You might also be able to find something on Lowe's promo code Reddit discussions. People post requests for these kinds of coupons, and others respond with links that share information and sometimes even link to printable coupons. Be careful, though, because some individuals and sites will charge for these coupons. It might be worth it, though; paying a few dollars to get ​10 or 20 percent off​ could be beneficial, but make sure it's reputable.
Lowes Promo Code Generator
If you've exhausted Reddit and the promo code sites, you may be able to find a Lowe's coupon generator. However, like other types of coupon sites, the codes you get might not always get you the discount. The same holds for codes that you may find elsewhere. While you might not find that elusive ​10 percent​ off, you might be able to find something like free shipping or learn more about what the store currently has on sale.
It also makes sense to visit Lowe's website before heading out to do your shopping. If you click on their weekly ad, you'll see what the current offerings are. For example, from March 10 through March 16, 2022, there were sales on Alex Fast Dry caulk and Bali custom unique order blinds and shades. Alternatively, if you go to the Lowe's Daily Deals page, you'll see one-day, online-only specials that can save you a lot of money. Another option is to stop at their customer service desk or ask your salesperson for ​10 percent​ off; while this doesn't always work, it might be worth a shot.
Finding coupons for what you want isn't always easy, especially when buying expensive things like washing machines. Years ago, companies flooded potential buyers with coupons, but you don't see that so much these days; they used to be in magazines and on the insides or outsides of products. If you're struggling to find coupons, some experts provide suggestions that may help. Two of the best places to find coupons are in the Sunday newspapers or your mail; instead of tossing out what you think is junk, look over it to see if there are some good coupons in there. Weekly grocery store ads are also suitable, and they often have digital coupons on their apps.
You can also find printable and digital coupons at websites like coupons.com and Printable Coupons. There are also coupon apps like Ibotta and Checkout 51. If you follow particular brands or stores on social media, you might be able to snag coupons from there, too. Another way to get discounts is to create accounts on store websites; many offer discounts to first-time buyers. Also, get on some of their mailing lists, as many stores have loyalty programs and send out coupons.