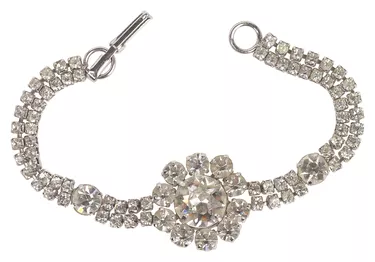 Diamond dealers (also called diamond brokers and traders) buy quantities of rough diamonds and precious stones from mining companies and the secondary trading market. They then sell the gems to private individuals, investment firms and jewelers. They act as middlemen, completing these transactions and earning profits when the amount they paid for the rough diamonds is less than what they are able to sell for. The higher the size and quality of the stones, the more money that diamond dealers can earn. This sort of trader might work for large companies and jewelry stores, or they might be self-employed.
A respected diamond trader who is awarded a position with a large, known diamond buyer can earn a very respectable living, but independents can do just as well. According to Salary Expert, the average diamond broker salary is ​$92,628​ a year; this does not include an average yearly bonus of ​$20,758​. Entry-level diamond brokers with up to three years of experience average ​$51,828​, and a senior-level diamond merchant salary averages ​$117,979​.
Bain & Company's 2020-2021 Global Diamond Industry report found that even though the diamond market experienced decreased revenues because of the pandemic, the ​$64 billion​ retail market did better than the personal luxury market. Rough diamond production decreased along with the rest of the economy, but it is on a rebound. Consumers still value diamonds, and the long-term outlook for the market is positive.
Diamond Trader: Job Description
A diamond broker salary can be impressive, but you have to have the right education and good connections to make significant money in this role. Some dealers work for diamond trading companies, which are often owned by diamond mining companies. Others work independently or for jewelry companies. Diamond traders have to be highly qualified in evaluating and grading diamonds and must fully understand how and why prices fluctuate. True diamond brokers do not own the stones that they buy from mining companies.
In many cases, these companies finance the rough diamond purchases, and the brokers then pay them back once the diamonds are sold. Large diamond producers invite company representatives to view and buy their diamonds, which are often sold in large volumes that are of a similar size, color and quality. Buyers can bid for the diamonds, often through auctions. There are secondary trading centers in different parts of the world, where brokers can purchase smaller quantities of diamonds. After buying the rough stones, traders get busy determining selling prices, contacting buyers and starting the negotiation processes.
Diamond Trader: Education Requirements
Experts from RRP Diamond post that it is not easy to get into the diamond trading business because sellers and buyers are hesitant about working with unfamiliar people. You can get a foot in the door by taking classes and getting credentialed from the American Gem Society. They offer various certifications, like Registered Supplier and Certified Gemologist® Appraiser. The Gemological Institute of America (GIA) also offers a Graduate Gemologist® program that teaches students a comprehensive knowledge of diamonds and colored stones.
Armed with this education, you will have a better chance at getting an entry-level position in a jewelry store or a diamond trading company. You can start at a smaller shop that sells quality diamonds or try to nab a job with a well-known chain. Here, you can start establishing connections with industry professionals and gain more experience handling diamonds.