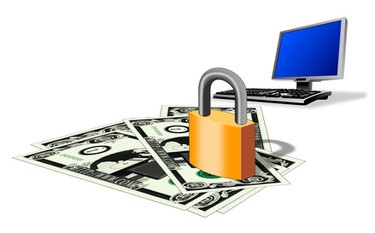 The State Bank of India, a government-owned financial services corporation, has 17,000 branches worldwide, including FDIC-insured branches in New York and Chicago, as well as an non-FDIC-insured "agency" office in Los Angeles. Customers can access their accounts on the Internet via OnlineSBI, the bank's web portal. To activate SBI Internet banking, you'll have to visit a bank branch and submit an application.
Step 1
Go to the OnlineSBI website and download the Internet Banking Registration Form. Fill out the form.
Step 2
Visit the branch where you opened your account and present the completed form. You must visit the branch in person.
Step 3
Wait for your user ID and password to arrive by mail. These will come in two separate mailings.
Step 4
Return to OnlineSBI.com once you receive your user ID and password. Click on the "Personal Banking" or "Corporate Banking" tab, depending on your account type. Read the initial web page as prompted, then click on the tab that says "Continue to Login" on the bottom of your screen.
Step 5
Type your user ID and password in the corresponding boxes, then click "Login" to begin banking online.
Step 6
Create a personal user ID and password during your first login. Users must change their ID and password when they log into their account for the first time.
Tip
The Internet Banking Registration Form is available at SBI branches, in addition to online.