When a real estate property owner homesteads a property in Arizona, it protects the homeowner's primary residence from claims by creditors made against the homeowner. In essence, it prohibits creditors from ownership rights to the homesteaded property as an attempt to collect money due from the homeowner. While the State of Arizona does not require a homeowner to file a Homestead Declaration Form to homestead the property, most real estate attorneys suggest the formal filing for legal purposes, especially in cases where the homeowner owns more than one piece of real estate property.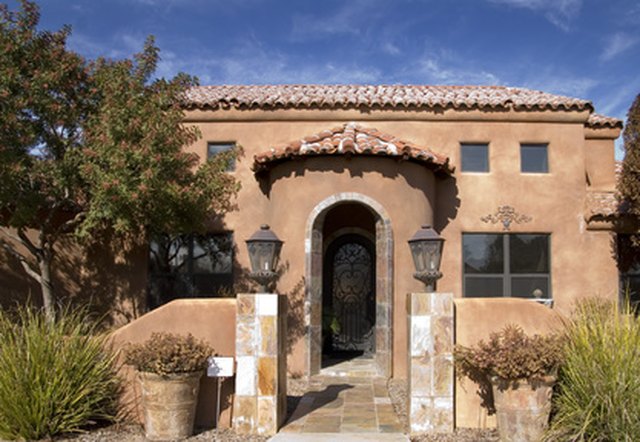 Step
Obtain a Homestead Declaration Form. Contact the county clerk's office or the tax collector's office for the county in Arizona where the property is located and request a Homestead Declaration Form (see resources for a printable general Homestead Declaration Form).
Step
Complete the Homestead Declaration Form. Fill in the personal and property information requested on the form. Do not sign the form until you are in front of a notary public.
Step
Have the form notarized. Contact a notary public and arrange to have the Homestead Declaration Form notarized.
Step
Submit the Homestead Declaration Form. Once the form is completed and notarized, submit the form to the county clerk's office so that the homesteading can be recorded in the public records. If you obtained the form from the county clerk's office, the address to return the form is typically preprinted on the form. If you choose to use a general homestead form, then you will need to confirm the address with the county clerk's office where the real estate property is located.