When a married couple jointly owns a piece of property, both the husband and wife's name will typically appear on the property deed. If the occasion arises that one spouse's name is to be removed from the property deed, that spouse must participate in the transaction. A property owner cannot take it upon himself to simply remove a spouse from the property deed.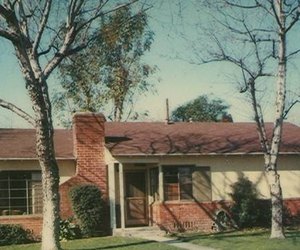 Step
Obtain a blank quit claim deed form. A quit claim deed is a form that allows a property owner to transfer ownership in real estate to another party. These forms can be purchased at office supply stores. Be sure to obtain a quit claim deed applicable for the state where the property is located.
Step
Complete the quit claim deed form. Fill out the quit claim deed, following the directions on the form. The names on the form should reflect the same names listed on the property deed. Do not sign the area that calls for a witness by a notary public.
Step
Notarize the quit claim deed. When you notarize a form, a third impartial party, called a notary or notary public, will need to witness the signatures on the quit claim deed. The notary public will then sign, stamp and record in his notary book the signing information. A notary public is licensed. Many banks, title companies, real estate offices and law offices provide notary public services. There may be a fee for the service.
Step
Visit your county recorder's office. Take the quit claim deed to the county recorder's office where the deed will be recorded and the spouse's name will be removed from the property deed. There is typically a nominal fee required.