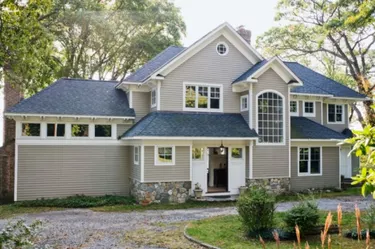 One debt collection method available to judgment creditors is lien recovery. After you win a lawsuit against a debtor and become a judgment creditor, you earn the right to place a lien against the debtor's real estate or personal property. Your lien encumbers a home's title – preventing the debtor from being able to sell or refinance his property without first paying off the judgment and having the lien released. Judgment liens are advantageous to creditors because liens are less likely than aggressive recovery measures, such as garnishment, to push a debtor into bankruptcy.
Step 1
Visit the county court that originally awarded you the judgment. Request two certified copies of the judgment and pay the fee which varies by state. Some states, such as California, refer to a certified copy of a judgment as an "Abstract of Judgment".
Step 2
File one certified copy of the judgment with the Land Records Office in the county in which the debtor owns real estate. Once your judgment appears on file, your lien automatically attaches to all real estate the debtor owns within that county.
Step 3
Request a Notice of Judgment lien from your county court or, if available, download the appropriate county forms online. Fill out the forms.
Step 4
Attach a certified copy of the judgment to the Notice of Judgment lien. Mail the completed form and documentation of your judgment to your Secretary of State's office. This creates a lien against the debtor's non-exempt personal property, giving you the right to seize it in lieu of payment.
Tip
The exact requirements for placing a judgment lien against real estate or personal property may vary by state.
If you live in a different state than the debtor, you must file your lien paperwork with the Secretary of State's office in the debtor's state rather than your own.
Warning
Judgment liens expire when the judgment expires. If you renew your judgment, your lien does not renew automatically. You must re-file the paperwork.
Not all states allow judgment creditors to file personal property liens.
Things You'll Need
2 certified copies of your judgment

Notice of Judgment Lien form