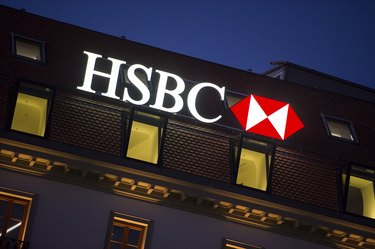 HSBC is a London-based bank that provides a myriad of banking services worldwide. Since 1865, it has expanded to 74 countries and territories and offers banking, borrowing, investing and insurance accounts. Regardless of the type of account you hold, there are two ways you can close your account with HSBC.
E-Mail a Representative
To close your account online, click on the red "log on" button in the top right corner of the HSBC website. Log in using your username and password. When you are logged into the secured area, select "BankMail" in the left gray navigation menu. Select "other" as the message subject and type in the body of the text that you wish to close your account. You will receive an e-mail from a representative notifying you that your request has been received and your account will be closed. If you have forgotten your account information, click on "log on" then "contact us". Fill in your contact information in the spaces provided and state your intention to close your account in the space entitled "How can we be of service to you?"
Cancel By Phone
If you want to speak with a representative, scroll down to the end of the HSBC home page. Click on "customer service" on the left side of the bottom gray menu. Under "personal banking," find and dial the customer service number that fits your needs. Type in your debit card number, credit card number, account number, or social security number, then press the pound key. Once your account has been identified, the mobile customer service system will connect you with a representative who can assist you in closing your account.