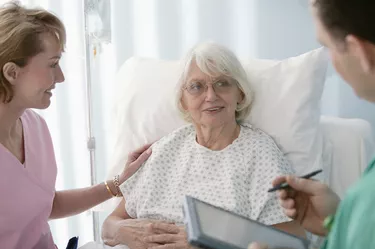 Suffering from a stroke or aneurysm isn't just physically devastating. The illness can also devastate the victim -- and his family -- financially. Fortunately, there are agencies and organizations in the public and private sphere offering assistance.
Private Organizations
The Joe Niekro Foundation provides support specifically for patients with cerebral aneurysms. The Brain Aneurysm Foundation provides information regarding patient support services, both private and faith-based. The American Stroke Association website offers information about financial help for stroke victims, ranging from aid for prescription medication costs to employment services that assist in reentering the workplace.
Social Security Disability Insurance
If you're a victim of stroke or aneurysm, you might qualify for financial help through the federal Social Security Disability Insurance program. If you can't work, and your condition is expected to last at least one year, you could receive aid. You must be under 65 years of age and have paid into the Social Security payroll tax program for five of the prior 10 years.