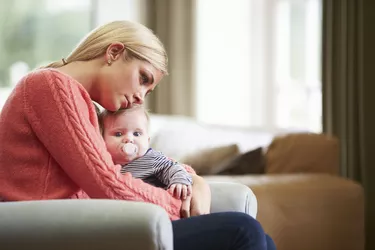 Losing a spouse is an enormous emotional burden. If your spouse was the breadwinner, it can be a significant financial burden as well. Although the U.S. government doesn't specifically provide grants for widows, there may be financial assistance available.
Social Security
If your spouse worked long enough, you may be able to collect benefits from Social Security. The U.S. government allows widows to receive the full benefits of their spouses, starting at age 70, or reduced benefits as early as age 60. If your children are under the age of 16, you will also receive benefits. If you're disabled and the disability began within seven years of your husband's death, you may begin receiving benefits as early as age 50.
Other Benefits
Depending on your financial situation, you may be entitled to other government benefits. Low-income widows may be entitled to food stamps, housing benefits, tax credits and other welfare benefits. Widows with children may receive school-food benefits and health insurance for their children. Older widows may qualify for Medicare, and disabled widows may be able to collect disability benefits.