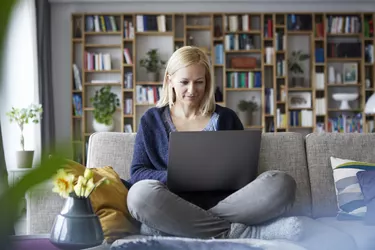 Global Tel Link, often abbreviated to GTL, is a phone company that provides service in prisons and jails. You can set up a prepaid account so that an inmate can call you at your expense, using the money that you set up in your Global Tel Link account balance. Inmates can also often purchase phone time they can use to make calls to numbers of their choice.
Understanding Global Tel Link
Global Tel Link, often simply called GTL, is one of the largest providers of telephone service to people in prisons, jails and similar facilities. Exactly what services are available through GTL varies from correctional facility to correctional facility. Calling rates can also vary based on the facility and where the inmate is looking to call.
In many facilities, inmates are able to call friends and family at the called party's expense, somewhat similar to a traditional collect call. They can also often purchase calling services at their own expense through jail or prison commissaries, and loved ones outside the facility can add time to their calling accounts online or over the phone.
In some facilities, GTL also offers video calling technology and other facilities for messaging with friends and family through a technology similar to email. Some prisons and jails provide inmates with tablets that they can use for these services or to access media such as digital books and movies. These services also often cost money, and rates can vary from place to place.
Contact the prison or jail where your loved one is being held or visit its website for information about what services are available through GTL, how much they cost and how you can pay for them or add money to an inmate's GTL balance.
Global Tel Prepaid Phone Calls
If your loved one's correctional facility supports it, you can set up a prepaid Global Tel Link account where you can add money to pay for future calls. The service is called AdvancePay, and you can generally visit the GTL "ConnectNetwork" website or call GTL to set up an account and load money into it. You can set up an account for most phone numbers, including cell phones and landline phones.
Make sure you keep track of how much money is on your GTL account so that your loved one is able to call you from prison or jail. Visit the ConnectNetwork site or call GTL to check your balance.
Keep in mind that phone calls from prisons and jails are often monitored by facility staff and can also potentially be overheard by other people in the facility. Be careful about discussing anything confidential on the phone, and make sure not to discuss anything that could be construed as legally questionable.
Other Alternatives for Inmate Calling
In many cases, you can add money to an inmate's calling plan through the GTL website. This will allow the inmate to call anyone, not just the person who added the money, so it can provide more flexibility for the person in prison or jail to reach out to a variety of friends and family. Some facilities must approve anyone on an inmate's contact list. Visit the GTL website or call to see how to add money to an inmate calling plan.
Some facilities also support digital video calls and messaging, which have their own pricing structures. Check with GTL or your loved one's facility for details.
Prisons and jails that don't use GTL often use a similar company that offers similar services, such as GTL's major competitor Securus. If your loved one isn't in a facility with GTL service, check with the facility to see what calling plans are available.