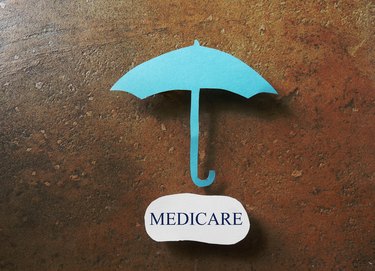 Medicare patients need to inform the government of a new address following a move for notification and processing purposes. Patients who purchase Medicare Part D prescription insurance face additional hurdles when moving since coverage can vary between geographic regions. Failure to follow the proper address protocol could end up voiding the Part D coverage. The change is as simple as a phone call or a visit to the Medicare website.
Alert Social Security
The Social Security Administration has overall control of Medicare, so it's the place to start with an address changes. The Social Security website at www.socialsecurity.gov has a tool to find the nearest office. Patients can also call 1-800-772-1213. Social Security's website also offers the option of online updates. New users will have to create a profile, log in and use the prompts on the dashboard page to enter the new address information.
Change Medicare Part D Address
Medicare Part D patients will need to call the issuing insurer before the move to make sure the plan will remain valid in the new location. Patients moving across town shouldn't have any problems with the address change, but those moving out of state could lose coverage. Part D members without insurance changes can often change the address online through the issuer's website. For more information, or if you have reason to question your coverage, call Medicare itself at 1-800-633-4227.