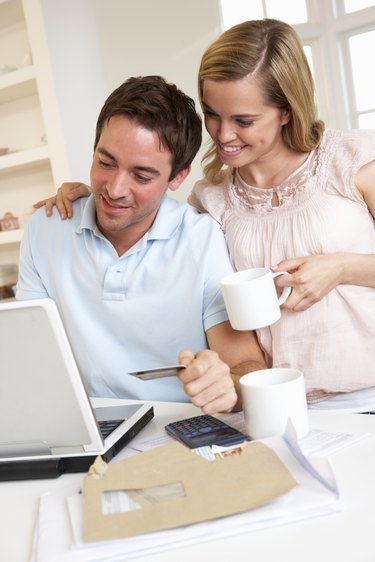 Searching for a rental house on Craigslist is a straightforward process. After deciding where you want to live and what sort of amenities you want in a rental home, use Craigslist's search filters and begin reviewing ads. Never provide personal information or money to a Craigslist landlord before meeting him and viewing his home. Scammers posing as landlords ask respondents to purchase a credit check, fill out a rental application or even pay a deposit before the respondent has even had a chance to see the home. The scammer then either disappears with the cash or steals the respondent's identity.
Wants, Needs and Deal-Breakers
Even though you probably already have a good idea of the kind of house you want to rent, put your requirements down on paper. The writing process helps clarify your wants and needs and is particularly important if you are moving into a house with friends or family members. Get everyone's input on house location, size, amenities and cost.
Use Craigslist Filters
The Craigslist Housing section includes a search filter that you can use to narrow search results. Click on the "housing type" menu and select "house." If you want to expand your search to non-traditional detached housing, select "cottage/cabin" as well. Select other filters, such as for rent range, pets, location and property size. After hitting the search button, review the listings. If you can't find anything right away, keep trying. Craigslist attracts a lot of advertisers and new ads constantly appear on the site. Craigslist lets you save your searches so that you can come back to them later to see if there are any new houses that meet your criteria. Set up or log into your Craigslist account, run your search and then click the "save" button underneath the search box. Your searches will be waiting for you next time you log into Craigslist.
Contact Advertisers
After you've selected one or more properties that meet your needs, check the ad for the landlord's preferred contact method. Call, text or email to express your interest in the property, ask questions and verify details. If the situation sounds like a good one, book an appointment to visit the home and fill out an application.
Create a Housing Wanted Ad
Craigslist has a "Housing Wanted" section that allows users to post ads that explain their housing needs. Landlords and property managers read this section and respond if they think they may have something that would suit you. If you are looking for a house, and you have specific needs, such as a fenced-in yard for your dog, writing a housing wanted ad may help you find a home more quickly.