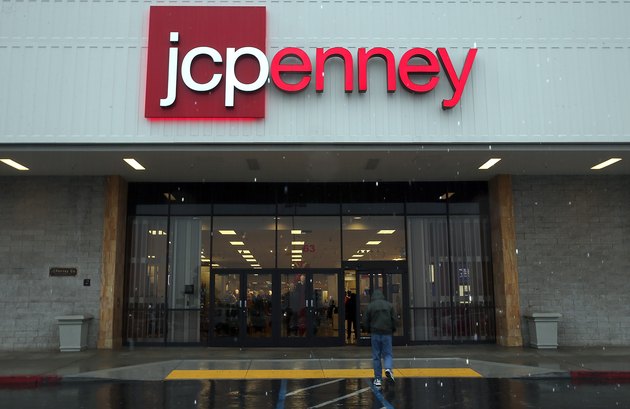 JCPenney partners with Synchrony Bank to offer a store credit card. The credit card has three levels—Basic, Gold and Platinum—each with its own perks and rewards. If you spend more than $500 on two or more shopping days in a year, then you receive Gold status. If you spend over $1,000 on two or more days, you get Platinum status. Before you can start earning rewards, you must first apply for a JCPenney card online or in the store.
Via the Website
You can apply for a JCPenney card online via the JCPenney Credit Center website. As of 2015, if you apply online, you can get instant approval as well as 10 percent off watches, furniture, mattresses and custom blinds or 20 percent off all other purchases from the JCPenney website. If Synchrony Bank does not offer you immediate approval, it will provide you with approval or denial within seven to 10 business days.
In-Store and Mail
If you are shopping at a JCPenney and want to open a credit card that day, you can also get 10 percent or 20 percent off your purchases. The cashier enters all your information into the store's computer system and can get you instant approval depending on your credit history. Another option for applying is printing out the application from the website and mailing it into the address on the application.
What Information You'll Need
Whether you apply online or in the store, you need to provide the same information. The application asks for your full name, address, email address, annual net income and number of years you have lived at your current residence. Though not required, you can also include your home, cell or business phone number. The application asks you to choose to receive paper or electronic statements. To verify your identity, Synchrony Bank needs your date of birth, Social Security number and mother's maiden name.
Considerations
When applying in the store or through the mail, you can opt to add an authorized buyer to your account by providing his name. The authorized buyer can make purchases but cannot access any of your online accounts and is not responsible for making payments. If you want to make a purchase in the store before you receive the physical card in the mail from JCPenney, bring some form of photo ID to the customer service desk at your store and they will provide you with a temporary card. You can start making purchases 24 hours after Synchrony Bank approves you for a card.