If you are planning a hefty purchase at Kay Jewelers, opening a Kay Jeweler credit card may be a good option. The company has made the process quick and easy with the ability to apply online. A few quick steps will send you on your way to getting a new Kay Card.
Step 2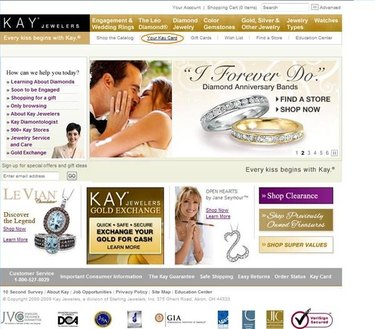 Click on "Your Kay Card" at the top of the screen.
Step 3
Click the orange colored button that says "Apply Now."
Step 4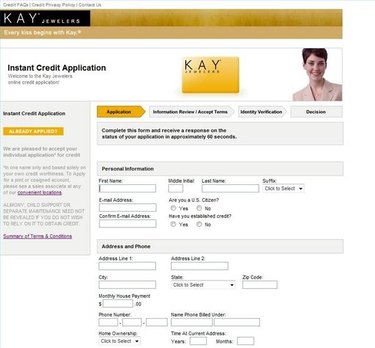 Complete all form fields.
Step 5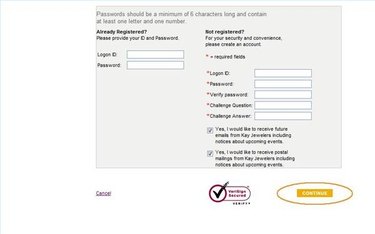 Agree to consent to electronic disclosures (you will not be able to continue without agreeing). Click the orange-colored "Continue" button at the bottom of the page.
Step 6
Review all information, and correct any typos. Accept all Kay Card terms and conditions.
Step 7
Verify your identity, and submit your completed application. A decision will be made within 60 seconds.
Tip
If you are not instantly approved, you may log into the Kay Jewelers website using the registration information you provided in Step 4 to check the status of your application.
Warning
Be sure you are making an informed decision before opening up any new credit cards or lines of credit.
Things You'll Need
Computer with Internet service

Personal reference contact information

Employment information

Income and job history