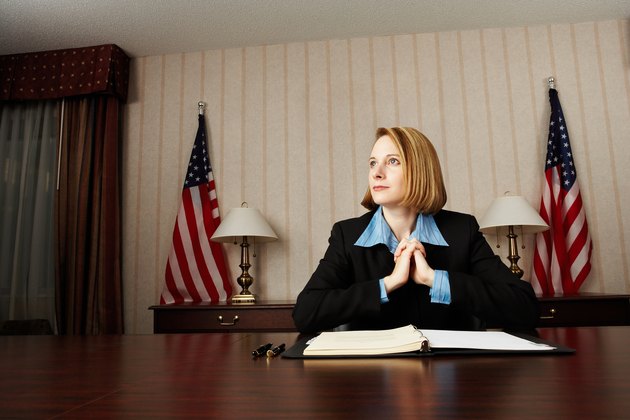 Low-income living can make even the basic needs of life difficult to cover financially. Government and charity programs exist to help families experiencing a temporary or long-term hardship. Medicaid serves as the best known government program and many states offer similar programs tailored to children. Less well-known resources can offer additional help to Medicaid recipients, or for those who fail to qualify for Medicaid.
Assistance with Healthcare
Healthcare costs can become overwhelming due to a sudden loss of insurance coverage, high hospital bills or expensive pharmaceuticals. Low-income individuals losing insurance can apply for Affordable Care Act coverage through Healthcare.gov and may qualify for subsidies that push the price of monthly premiums and out-of-pocket costs down to the point of becoming free.
If you have unpaid bills, call the medical facility and ask about assistance programs. The treatment provider might set up a payment plan and could excuse a portion or all of the payment in dire circumstances. Contact a prescription drug manufacturer to ask about a similar program for medications. Pharmacists may also know of ways to save money on your prescriptions.
Assistance with Food
The federal government offers the Supplemental Nutrition Assistance Program to provide food stamps for low-income individuals or families. The website offers a screener tool to test qualification and shows the levels of benefits available. Those requiring further assistance should check with community food banks for free pantry goods. Many communities offer additional food services for residents in need and often advertise those services through the local newspaper or with the city government.
Assistance with Rent
The Department of Housing and Urban Development offers a Find Your Local Public Housing Agency search tool that can help locate low-income housing in a state. The department also offers a Local Information page that includes links for each state and an accompanying page of location-specific assistance programs that include rent assistance organizations.
Assistance with Rent and Utilities
Need help paying utilities? Check your state's disconnection laws, as most do not allow heating or power service termination during the hot summer or cold winter months. Contact each utility company to ask about assistance programs. The federal government offers the Low Income Home Energy Assistance Program to help pay heating and cooling bills for qualified persons. State government websites may also include lists of state-specific government and charity program that can help beyond the federal assistance.