American Express is a global services company with an astounding 110 million cardholders. The company has total assets of $158.9 billion and provides credit cards that cater to individuals, businesses and corporations. If you are a current American Express cardholder, you may not be aware that you can get a cash advance. This feature comes in handy for emergency expenses that can't be paid with a credit card.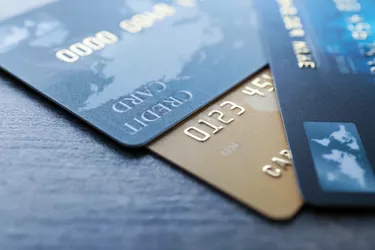 Know the Terms
When you take out a cash advance, the terms are not the same as those associated with your everyday American Express card use. A cash advance works more like a short-term loan, and it's important for you to know and agree to the terms before requesting the money. American Express charges a fee of 3 percent of the cash advance amount, or $5 — whichever is greater. For example, if you withdraw $300, you would have to pay a fee of $9, as this is greater than the $5 minimum.
Cash advances also come with a higher annual percentage rate (APR) than the charges you make with your credit card. When you open your American Express account, you'll be given a copy of the card's terms. The card APR is assigned based on your credit history; the cash advance APR is based on the market's prime rate at the time. Currently, in 2018, the card rate falls between 14.24 and 25.24 percent, and the cash advance rate is around 26.49 percent.
Sign Up for Express Cash
Before you can obtain a cash advance with American Express, you must sign up for its Express Cash service. Call 1-800-CASH-NOW to speak with a customer service representative. The agent will ask you which bank account you'd like to link up with your American Express card. After you have successfully enrolled, the company will send you a personal identification number (PIN) that you can change later to a number you can more easily remember.
Locate a Participating ATM
Cash advances from American Express are only available at one of the company's participating ATMs. Fortunately, there are over 1.2 million of these ATMs, so you shouldn't have any trouble finding one close by. American Express's ATM Locator allows you to search for an ATM by address, airport code or landmark.
When you find a nearby ATM, you can use your card to request the cash. Be aware that American Express may impose a limit as to how much cash you can withdraw per day. The ATM you're visiting may also have withdrawal limits and can even charge you a fee to make the transaction.