One benefit of being a Discover customer is access to cash advances for emergency bills and unexpected expenses. Essentially, a cash advance gives you the money you need and charges that amount to the card for you to pay off later. Discover has four different ways to get a cash advance.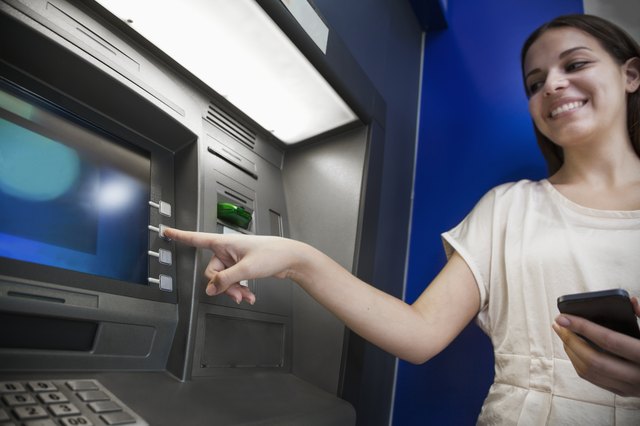 credit: XiXinXing/XiXinXing/Getty Images
Online Cash Into Checking
With the online cash into checking method, Discover deposits the cash directly into your checking account. If you used that checking account to make payments on your Discover card in the past, it is eligible to use for cash advances. To add another checking account, log into your Discover online account and choose the "account eligibility requirements" link to see if that account qualifies.
At ATMs and Banks
You need a Personal Identification Number to get a cash advance from an ATM. If you don't have one, log onto your Discover online account and click on the link "create or change your PIN." The site also has an ATM locator, where you check to see if the ATM has the Discover or PULSE logos. Discover deems certain ATMs as "surcharge-free" and does not charge a fee if you get a cash advance from them. Other ATMs have a fee. Banks can also complete cash advances if you bring the card and a photo ID.
With Cash Checks
You can use cash Discover checks anywhere that accepts paper checks as another form of a cash advance. To order cash checks, visit the customer service section of your online account or call customer service at 1-800-347-2683. Cash checks generally arrive in 10 days.
Considerations
The amount of cash available for an advance depends on your credit limit and any pending charges. No matter what method you use, Discover will charge a cash advance fee. As of 2015, the fee was the greater of $10 or 5 percent of the cash advance. Cash advances have a separate annual percentage rate, which was 24.99 percent, as of 2015.