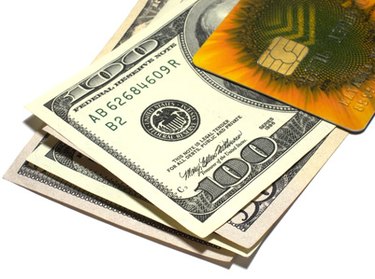 American Express offers gold card members the opportunity to receive cash advances. Cash advances allow you to receive money taken from available credit on your gold card. To access the feature, entitled "express cash," you must enroll in the service upon receipt of your card. You receive a personal identification number which is entered at your ATM to obtain cash. Enrollment in the express cash program gives you access to over 650,000 ATM's across the world to receive cash advances.
Step 1
Determine what ATM network your gold card works with. ATM networks are found by looking on the back of your gold card beneath the signature stripe. ATM networks include NYCE, Star and Plus. You need an ATM that corresponds to at least one network displayed on the back of your card.
Step 2
Locate an ATM near you that works in your ATM network.
Step 3
Insert your American Express gold card in the ATM slot. When requested, enter your express cash pin number to display accounts available for a cash advance transaction.
Step 4
Select your credit card account and when prompted, and enter the amount of cash you wish to receive. The amount of money you request can only be equivalent to or less than the amount of credit you have on your gold card, and additional limits may be placed by American Express.
Step 5
Receive your cash. Wait for your receipt and be sure to get your card back from the ATM machine.
Warning
Be aware of surcharges applied for making a cash advance transaction.