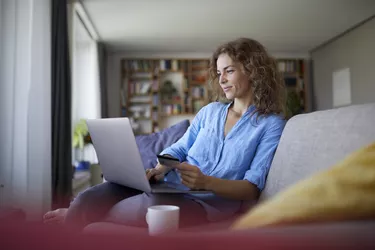 Cash back credit cards are a great way to accumulate savings while making your everyday purchases including groceries, gas and dining out at restaurants. However, all cash back credit cards have their own unique terms and conditions. You have to look at how each one works to determine which cash back card would give you the most savings.
From the start, the Citi Custom Cash Card gives you ​5 percent​ bonus cash back on your first ​$500​ spent on your highest eligible spend category for each billing cycle. After that, you earn ​1 percent​ cash back on all other purchases with no limit.
The spend categories eligible for the bonus cash back cover practically all of your household spending:
grocery stores
restaurants
gas stations
streaming services
drugstores
home improvement stores
fitness clubs
select travel
select transit
live entertainment
If you spend ​$750​ on purchases within the first three months after you open the account, you get ​$200​ cash back.
You'll also get a ​zero percent​ introductory interest rate on purchases and balances for the first ​15 months​. After the introductory period ends, the interest rate will increase to a range from ​13.99 percent to 23.99 percent​, depending on your creditworthiness.
However, the balance transfer fees can get expensive. The Citi card charges a balance transfer fee of ​5 percent or $5​, whichever is higher.
You can redeem your rewards by getting a credit on your account, receiving a check or having a direct deposit to your bank account.
A major advantage and convenience of the Citi Card is that you don't have to select a bonus category to get the maximum ​5 percent​ rewards each month. The system analyzes the changes in your spending habits and selects the category automatically for you.
Other cash back credit cards require you to select a bonus category each month or quarter, otherwise, if you forget, you won't get the bonus percentage. In addition, some credit card issuers select the eligible bonus categories each quarter, and the ones they select may not fit your spending habits. If they don't match, you lose.
The ​5 percent ​bonus cash back is limited to the first ​$500​. If you spend more, you might be better off with another cash back card that has a higher bonus limit. The Citi Card only gives you ​1 percent​ cash back on additional purchases whereas other cash-back cards may give you ​1.5 percent or 2 percent cash back.​
By examining your spending habits and amounts, you can compare the terms of cash back credit cards to find which one will give you the most savings.
There are the major benefits to the Citi card:
no annual fee
zero percent introductory APR
​5 percent​ rewards on bonus categories
There are also downsides:
giving up the 5 percent bonus rewards when you spend more than ​$500​ on non-bonus categories
a low rewards rate for purchases outside the bonus categories
needing a good to excellent credit score, meaning above ​670​, to qualify