Most general purpose credit cards such as MasterCard, Visa and Discover come with a cash advance capability. The cardholder is usually entitled to obtain a cash advance for a portion of the total credit line at banks, automated teller machines, or by writing a credit card check. Although the card issuer usually imposes certain fees for taking a cash advance, this feature provides convenience to cardholders who may need extra short-term cash and don't want to bother with applying for a standard bank loan.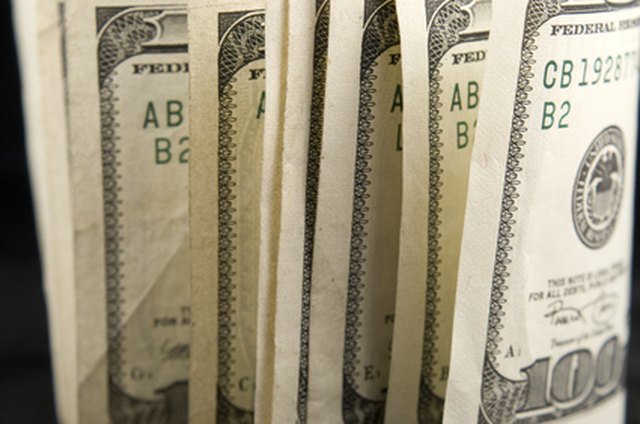 Step
Insert your credit card into an automated teller machine (ATM). Following the screen prompts, type in your personal identification code (PIN) associated with your card. If you don't have a PIN for your card, contact the card issuer to request one. Some banks allow the cardholder to request a PIN by phone or over the Internet, while others require the cardholder to fill out a form and mail it in. It's a good idea to have a PIN for all your credit cards so that you can have easy access to cash advances at ATMs. When the ATM accepts your PIN, follow the prompts to tell the machine how much cash to give you.
Step
Visit any bank that accepts the type of card that you carry during normal banking hours and inform the teller that you want to get a credit card cash advance. You'll need to present a driver's license or other identification that matches the name on your card. The teller will obtain authorization for the advance from your card issuer and ask you to sign a slip for the amount of the withdrawal. Once you've completed this process, the teller will give you the amount of cash you've requested along with a receipt.
Step
Write a convenience check payable to yourself and deposit it to your regular bank account. The amount of the advance will be charged to your card and will appear on your next statement. Most card providers issue convenience checks along with the card. These checks can also be used to obtain a cash advance from your account. If you didn't receive any checks along with your card, call the issuer to find out whether you can obtain them. Some issuers also allow you request these checks via their websites.