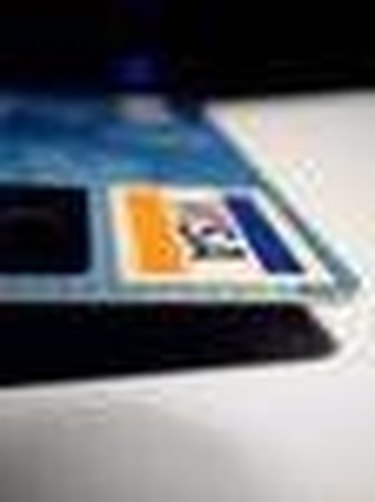 Purchase
Green Dot cards are prepaid debit cards that you purchase. They can be used wherever Visa or MasterCard is accepted. You can order Green Dot Visas or MasterCards online for a $9.95 fee or buy them from thousands of retailers called Sales Agents. You will be required to fill out a form that includes your social security number. At the Green Dot Corporation's discretion, you may need to further furnish a driver's license or some other form of identification. After completing the online form, you will receive your prepaid debit card in the mail within seven to ten business days. The $9.95 will be deducted at the time you add funds to the card, along with any other applicable fees charged by the Sales Agent or place where you add funds to the card.
Load
After you receive your Green Dot card, your next step is to add funds to the card. You can load funds through direct deposit from your company's payroll deposit or you can visit Sales Agents who will load the card for you, for a fee. Some of the authorized Sales Agents for loading the card are Walgreens, CVS, Rite Aid, Kmart and Wal-Mart. You can find all of the available loading locations by entering your zip code at the Green Dot Card website. The minimum initial load for the Green Dot card is $20, but the $9.95 will be deducted as an activation fee. There may be online coupons available that can save you money on the activation fee, look on the Green Dot website for any discounts when you order your card. A maximum of $2500 can be loaded onto the Green Dot card at any one time. You can also purchase a 'MoneyPack' from Sales Agents that allows you to load from $20 to $500 that will be placed immediately on your card after you call them with the authorization number.
Spend
As soon as you have funds placed on your prepaid Green Dot card, you can use the card or make purchases wherever Visa or MasterCard transactions are accepted. Your available balance to spend is equal to the amount you loaded onto the card, less any applicable fees. Green Dot has a monthly management fee of $4.95 and a reload fee of up to $4.95, depending on the retailer you choose. Green Dot cards work well for students and people who do not have checking accounts. Green Dot cards are more secure than carrying cash, and you can monitor your spending activity online by logging into their website.