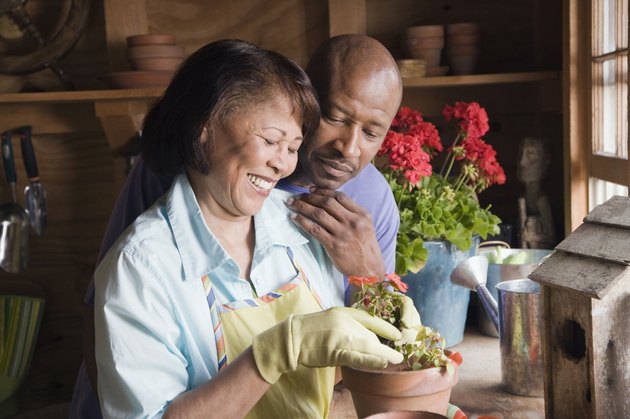 If an elderly person you know needs assistance with food, transportation, housing or medical care, many government programs are waiting to help. The challenge lies in navigating the various options and finding the programs in your area that best meet the needs of your loved one.
Determining Needs
Before you dive into the maze of assistance options, sit down and decide on the elderly person's specific needs. Perhaps she can no longer drive and needs a ride to doctors' appointments and grocery shopping. Maybe she needs help paying bills, preparing food or finding medical care. Maybe she needs new housing. Identifying specific needs helps you target your search for assistance.
Local Help
Start your search for help locally. Contact your city or county government and ask if it has a Senior Coalition or Elderly Assistance agency. These agencies may be able to assign a case manager who can help your loved one find access to all the services available. Local food banks, churches and senior centers are also good places to begin looking for help. Here you might find services such as Meals on Wheels, food baskets, senior transportation, medical clinics and utility assistance.
Federal Help
Elderly persons may be eligible for housing assistance through the Federal Department of Housing and Urban Development. Contact the HUD office in your area for more information. Your local Social Security office may be able to direct you to other federal programs for low-income elderly. The Veterans Affairs department administers benefits for elderly veterans and their dependents. The Administration on Aging offers legal help and links to other programs for the elderly.
Negotiating the Maze
The sheer number of programs for the elderly can be overwhelming, so it helps to begin with a central clearing house. If your local government doesn't offer such a clearing house, start with Benefits.gov. Complete the form at this site and you'll be directed to the programs your loved one is most likely eligible for. Another good resource is AARP; a call to 1-800-OUR-AARP can get you started in the right direction to find what you need.