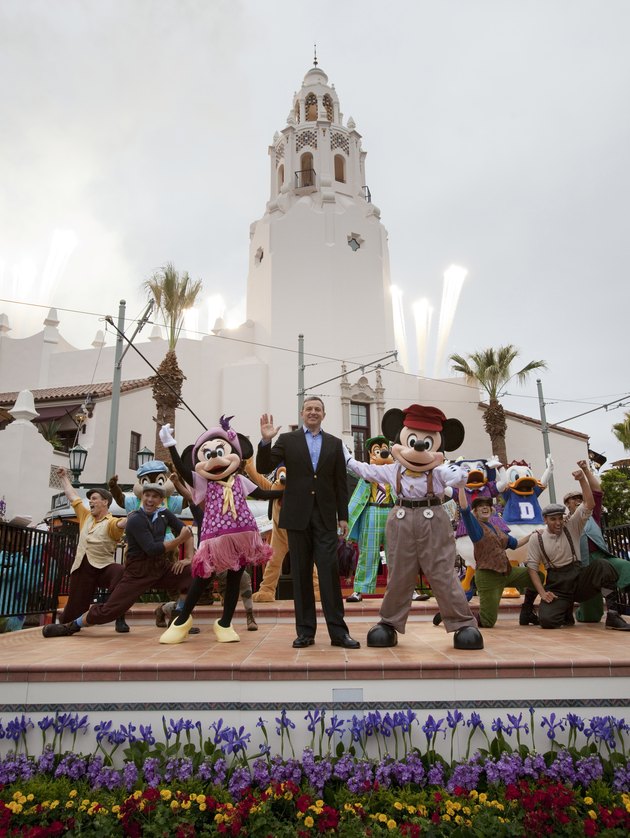 A trip to Disneyland can be a dream vacation, but the associated costs may make it seem like an impossible dream, especially for those on a budget. You can make it a reality by researching travel and lodging options and making smart choices when it comes to meals, snacks and souvenirs. Give your family lasting memories of the Magic Kingdom without incurring lasting debt.
Step 1
Research your trip options months ahead of your planned travel dates to get the best deals. Plan to go during the fall and winter months if possible, when crowds -- and prices -- are down a little from the summer, but avoid major holidays in late fall and early winter. While Disney package deals offer great convenience, you can often get better deals if you make your own separate reservations for travel and lodging. Look for savings on admissions tickets and ride passes through sites such as Mousesaver.com, a resource that can help plan a budget-conscious Disneyland visit.
Step 2
Make reservations at a family-friendly hotel outside the Disney properties. Off-property hotel rates are often only a third of what you would pay at the resort's own hotels. These hotels often include breakfast, which helps save money on meals, and those close to Disneyland typically offer shuttle service to the parks at little or no cost.
Step 3
Be creative when it comes to meals and snacks. Disneyland visitors are allowed to bring in small snack items and some drinks. These rules change occasionally, so check with the park before you go to determine what outside snack items are permitted. Bring plastic cups or empty water bottles and refill them at the water fountains rather than paying for expensive bottled water at the park. Eat a big meal before you go to the park. If a Disney character breakfast is a must-have for your family, save on other meals by eating them at off-property restaurants.
Step 4
Talk to your kids before you go to manage their expectations. Explain that there will be limits on the extras, such as snacks and souvenirs, and set age-appropriate guidelines to help everyone stick to the budget. Tell young ones they may pick out one special souvenir at the end of their visit; let them look in the gift shops to get ideas, but remind them you're not buying anything until later. Older kids might enjoy having a set amount of money they can spend as they choose, as long as they understand that you won't be giving them any more once it's gone. Souvenir money goes further at stores outside the park, especially at the Disney Outlet Store, where prices may be up to 65 percent less than inside Disneyland.