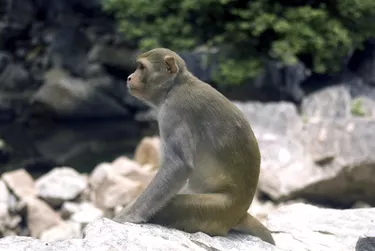 A visit to the Milwaukee County Zoo doesn't have to be expensive. In 2014, the regular admission fee for adults during the zoo's busiest time of year, April 1 through Oct. 31, is only $14.25. If you visit at other times of the year, this goes down to $11.75. There are ways to cut admission costs and to save money during your trip.
Step 1
Buy tickets at your local parks and recreation department if you live outside Milwaukee County. Tickets from such sources may include a discount.
Step 2
Buy a zoo pass. This gets you free entry into the zoo for a year. If you go for a Zoo Pass Plus, you also get free parking. The pass also has other benefits, including free or discounted entry to other zoos and aquariams in the U.S., and gift shop discounts. It costs $60 a year per person or $110 with parking. A family pass covers two adults and children/grandchildren and costs $85 or $135.
Step 3
Visit on a sponsored family free day to get free admission. These typically happen about six times a year -- look on the zoo's website for the schedule. Keep in mind, you don't get free parking on these days.
Step 4
Look for on-street parking as you approach the main entrance to the grounds and park outside the zoo. A spot in the zoo's parking lot will cost $12. On-street parking a tenth of a mile from the zoo requires no fee and has no time limit.
Step 5
Bring your own stroller, wagon, wheelchair or motorized cart. Rental fees for these items range from $7 to $25. An additional deposit may be required.
Step 6
Take a cooler with snacks and beverages. The zoo allows visitors to bring their own food and drinks.
Tip
Residents of Milwaukee County get $1.75 off admission prices every day but Wednesdays, if they show ID. On Wednesdays, they get a discounted rate of $8 for adults and $5.50 for children aged 3 to 12. They also get free admission to the zoo on Thanksgiving Day, Christmas Day and New Year's Day.
Things You'll Need
Cooler with snacks and beverages

Wagon or stroller