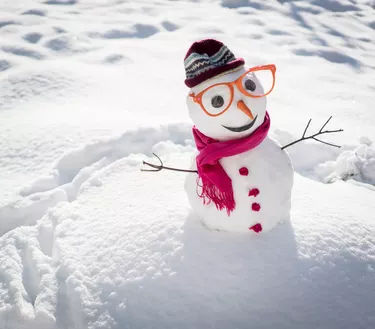 You don't have to leave home to have a refreshing, relaxing vacation. That was one thing the COVID pandemic made clear. For a good staycation, though, you need to truly take time off, disconnecting from your daily obligations just as you would do if you left town for the same timeframe.
1. Indulge in Local Tourism
Sometimes a vacation is in your own backyard. Chances are, there are spots within an hour or so of your own home that people travel from elsewhere to visit. Come up with a list of things to do in or near your own town that you haven't tried, like museums, art galleries or sightseeing tours.
If you've already seen everything there is to see nearby, day trips can be a great way to enjoy a getaway without the commitment of packing up and traveling. Search for destinations within a couple of hours or more of home, then use Frommer's travel guides for that location to identify places to visit.
​​A staycation can be a great time to catch up on all the entertainment you miss out on when life is busy. ​​
Many families faced additional challenges during the pandemic, with more than half of all adults in households with children providing childcare. Stay-at-home moms and professionals who work from home have had to adjust, but they've also learned to keep kids busy with indoor activities that are educational and fun.
Your staycation can take your family activities to the next level. Plan tasks throughout the week that you can enjoy together. Buy supplies for cooking and baking projects, encourage your kids to put together an art show or talent show or set up a tent in the backyard and spend a couple of nights in sleeping bags.
3. Line Up Your Entertainment
A staycation can be a great time to catch up on all the entertainment you miss out on when life is busy. The popularity of COVID-era binge-watching showed there's plenty to watch on Netflix, Hulu, Amazon Prime or one of the other streaming services you love. It could even be a great time to read all those books you've added to your Kindle or purchased from the bookstore.
If you're looking for entertainment-related staycation ideas for the whole family, how about a movie night? If you don't want to head out to the movie theater, find a movie you can stream at home. Pop some popcorn and give everyone an individual bucket or bowl.
Even if you aren't playing local tourist, you can leave home and have some fun. Schedule a spa day and pamper yourself with a facial, massage or manicure and pedicure. Spend some time soaking in the hot tub at your local gym or take a day to go to the beach or a local swimming pool.
A trip to the pool can also be great if you have kids tagging along with you on your day out. Consider skating and bowling or a game of laser tag at your town's family fun center. If you're near the slopes, you could take the kids for a day of skiing. It's a great way to enjoy the outdoors while also getting exercise.
No matter what you do on your staycation, it's important to remember the reason you're taking time off. Vacations are for relaxing and recharging your batteries. Define clear boundaries before and during your time off by setting up your away message at work and leaving your work emails and calls for when you return.
If you don't want to splurge on a spa, you can create the spa experience at home. Run a bubble bath or have an at-home pedicure day with your family or friends. Add some soothing music to complete the experience. Treat yourself and/or your family to takeout to eliminate the need to slave over a hot stove every night.
Staycationing can not only save money, but it can also be less disruptive than traveling somewhere. The key is to set your daily duties aside, just as you would if you went away on vacation, and truly enjoy your time off.