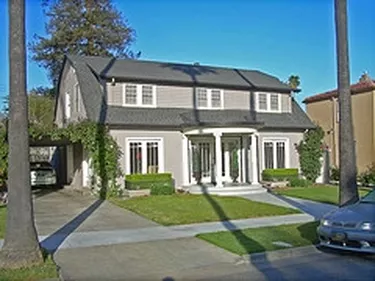 An appraisal is performed by a licensed appraiser and places a value on a home that is used by a lender to determine how much money they will lend for a sale or refinance. Getting a house ready to be appraised is very easy if routine maintenance has been done on the home. Anything that is broken or needs replacement will be noted on the appraisal and affect the value. Pictures of the home, interior and exterior, will also be taken and will be part of the appraisal. Therefore, it is important to prepare the home in order to get the best possible value.Read the following instructions on how to get a house ready to be appraised and be prepared when the appraiser arrives.
Step 1
Walk around the exterior of the home with a pad and pen and make notes of all necessary repairs. Look at the home, the front yard, the side yards and the back yard. Also include any other structures that are outdoors. Make a list of all work that needs to be completed including repairs and cleanup.
Step 2
Make any necessary repairs and cleanup to the exterior of the home. Check the roof and siding of the home to make sure that they are in good condition. If necessary, paint the exterior of the home. Make sure gutters are working properly in case it is raining when the appraiser arrives.
Step 3
Clean up all debris from the front and back yard. Mow the lawn and trim all of the bushes and trees. Remove all clutter that has accumulated outdoors.
Step 4
Make the same type of checklist for the interior of the home by going from room to room. Check all of the appliances including the heating and cooling systems to make sure that they are in good working order. Repair or replace any broken items.
Step 5
Clean the interior of the home and remove any clutter. Make minor repairs and touch ups to give the home a good appearance. Patch any holes in the walls and touch up with paint. Make sure that there is nothing leaking.
Step 6
Make a list of every home improvement that has been made to the home and the year that it was done. Include new appliances, new roof, painting, flooring, heating, cooling, sprinklers and any other work that has been done to the home. This will help improve the value of the home.
Tip
Keeping up with regular home maintenance will make preparation for an appraisal easier. Have relevant paperwork, such as a survey and house plans, ready for the appraiser. Having the home ready for an appraiser will have it also ready for an inspection.
Warning
Don't overlook items such as dripping toilet bowls, stained ceilings and broken ice makers.
Things You'll Need
Pad

Pen

Paint (if necessary)

Lawn and garden tools

Cleaning supplies