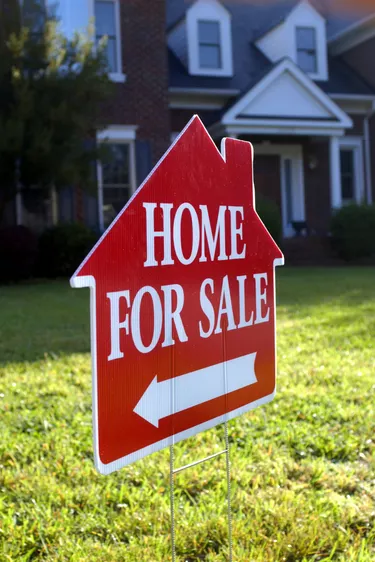 When selling or refinancing your home, the right appraisal may put more money in your pocket. An appraisal by a licensed appraiser provides an estimate of the market value of your home. Accordingly, getting your home appraised for its maximum value will enable you to get or apply the most equity from your home. Before the appraiser arrives, put a little effort into making your home look clean and well-maintained to receive the most advantageous appraisal.
Step 1
Schedule a home inspection prior to the appraisal to learn about any structural or safety issues that you should repair before the appraisal. Make any necessary repairs.
Step 2
Make a detailed list of impressive features about your home that make it more valuable. Include upgrades you've done, such as kitchen remodel, new windows, expensive landscaping or benefits of your home's location. Give the list to the appraiser to help boost the appraisal value of your home.
Step 3
Perform maintenance to your yard and property to make it neat. Mow the lawn, trim the perimeter of your lawn, trim bushes and trees, pull weeds, plant flowers and sweep the sidewalk and driveway. Rake leaves and remove debris from your landscape.
Step 4
Touch up exterior paint, repair window screens and fix any minor flaws such as squeaky doors or loose hinges.
Step 5
Put away outdoor clutter, including toys, bicycles, garden hoses, tools and exterior items.
Step 6
Place a fresh welcome mat at the front door and hang a potted plant from a hook near the front of the house to create an inviting appearance.
Step 7
Replace old carpeting and flooring if either looks worn. Repaint interior walls to make them clean and attractive. Hang new window coverings over the windows.
Step 8
Remove all unnecessary objects from the interior of the home. Clear clutter and objects from tables, shelves and counter tops to make them appear neat and sparse. Clean out closets and make them appear neat and orderly. Make rooms appear neat, clutter-free and well-organized.
Step 9
Ask the lender to hire the appraiser or ask for recommendations to find a high-quality appraiser. Appraisers who are members of the nationwide Appraisal Institute have superior ethics and standards to follow, as well as continuing education requirements they must perform.
Step 10
Provide real estate comparisons for the appraiser, if possible. If you know of comparable homes in your neighborhood that have sold for a high price, give this information to the appraiser. The appraiser may be able to use this information to formulate an appraisal with a higher value.
Step 11
Check the appraisal after the appraiser submits it -- you may have to request your copy from the lender. Make sure the information and data on the appraisal is accurate. If you find any errors or discrepancies, report them to the appraiser and ask the appraiser to reformulate the appraisal.
Tip
Contact the real estate appraisal board at the state level to register a complaint if an appraiser will not correct reported errors in the appraisal. The appraisal board may intervene on your behalf.