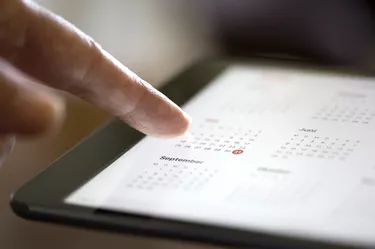 A house is a significant investment, so you want to keep it in good condition. By keeping it in good condition, you'll have a valuable asset that you can be proud of and will pay off when sold. This requires ongoing home maintenance.
1. HVAC Replacement Is Expensive
Maintaining a heating and cooling system (HVAC) is critical. It's one of the biggest investments associated with your home. The average cost to replacing an HVAC falls between $5,000 and $10,000, depending on your home's square footage. That's just equipment replacement. Installation will run you about ​$1,200 to $1,500​.
The cost of purchasing a maintenance contract for your existing HVAC is well worth the investment — plan on having an HVAC technician come out in the fall and the spring. By staying on a regular maintenance schedule, you can extend the life of the HVAC system.
2. Working Gutters Save Money
Ice is hard on gutters. Water going through the freezing and thawing cycle puts a strain on or breaks gutters. When they're not working properly, drainage problems occur. Excess water pouring down can seep below the ground and damage your foundation.
Repairing a foundation is inconvenient, and it costs. The average foundation repair will set you back around $4,000.
Foundations aren't the only expensive item in jeopardy from damaged gutters. If you have a deck, chronic overflowing water can eventually cause rot. That's at minimum, individual plank replacements or worst-case scenario a new deck.
Your home's appearance can make the difference between selling that house quickly or it sitting on the market for months. Walk around your home and take an objective look at it. Don't forget to look up. Is there any debris or damage on the roof? Check out those window panes and trim. Painting is an easy way to freshen a home up and help its curb appeal.
Well-kept flower beds with fresh mulch leave a positive impression. They add to the finished look of both the front and backyard. Make sure your lawn is fertilized and maintained. Raking those leaves in the fall can give the home a clean, cared-for look. Having good curb appeal will go a long way in helping your home sell.
4. Driveways Cost Big Money
Winter freezes and thaws can wreak havoc on driveways. Cracks form, and parts of the driveway could buckle. This not only is unsightly but can create tripping hazards. Repairing cracks is a lot less expensive than pouring new concrete or asphalt.
A new asphalt driveway can cost between $7 and $13 per square foot. If you have a large driveway, that can add up fast. A 50-pound bag of asphalt is only $20 to $40. If you inspect your driveway and repair any holes every spring, you might save yourself, down the road, from running up that credit card bill.
removing the old concrete
decorative elements
location
The cost of repairing is more than half that amount. You can bring in a contractor to repair that cracked driveway for $2 - $2.50 per square foot. Taking the time to inspect and maintain your driveway or any sidewalks pays off.
5. Clean Chimneys Save Lives
Saving money is important but saving lives is paramount. Maintaining a chimney could save you and your family's lives. The Chimney Safety Institute of America recommends yearly chimney inspections. This includes inspecting and cleaning chimneys for your:
furnace
fireplace
wood stove
All three of these chimney types carry and expel dangerous gasses. Gasses that, if they escape into your living quarters, could kill. Simply taking the time for yearly maintenance could save grief down the road.
The main reason to perform home maintenance is to prevent costly repairs or replacements. By doing yearly inspections, you'll discover problems and be able to minimize the damage or eliminate it. Some maintenance can even be lifesaving.
Your home is probably the biggest purchase you'll ever make. By keeping it well maintained, you'll not only save money but keep it safe and looking great.