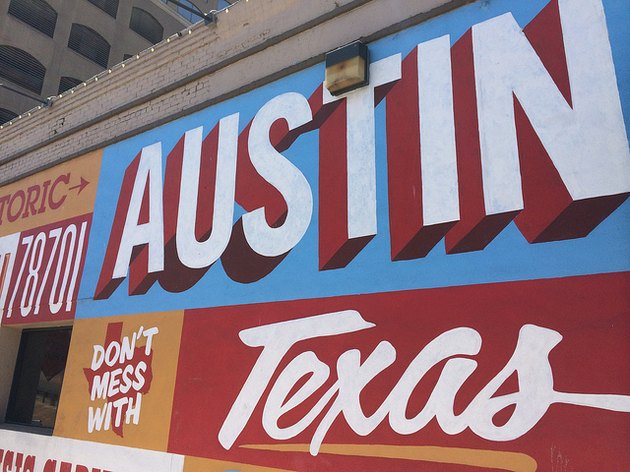 If you live in a major city like New York, Los Angeles, or San Francisco, you've probably noticed: It's hella expensive to live there, and it feels like it gets even pricier each year. WTF. According to Zumper, median rent prices for a 1-bedroom in San Francisco for 2016 reached $3,530! That is INSANE. U.S. cities are experiencing a major housing crunch, and it looks like millennials may have had enough. A new report from Apartment List shows that millennials are leaving L.A. in significant numbers, and are resettling in cities like Charlotte, N.C., Houston, Austin, Seattle, and Omaha.
So...do you need a push to move? Here, 12 reasons why you might consider getting the heck out of your $$ city:
1. This turn-key, 3-bedroom home in Charlotte, N.C., that can be yours for $399k.
2. This 3-bedroom loft in Cleveland's Tremont neighborhood, perfect for house parties, for a mere $1,375/month.
3. Thinking of decamping to Austin? You can spend all day at Barton Springs Pool for a mere $3.
Sometimes, it's even free. FREE.
4. Not to mention, you'll never have to pay for an Airbnb or hotel room again if you want to see all the great music at SXSW.
5. Fan of Barre Method classes? A single class in Nashville will cost you $25, but a single class in NYC costs $37.
Also, a 10-class package in Nashville is only $210, whereas the same package goes for $100 more in New York.
6. Tired of paying $100+/month for a Metrocard? Orlando, FL has Lymmo, a free bus service in Downtown.
7. This stunning, 1,000 square-foot apartment in historic Savannah rents for $1,650/month.
8. A cocktail at Denver's swank Ste Ellie bar will only set you back about $10.
Compare that with the $14 offerings at Hotel Delmano in Williamsburg, Brooklyn.
9. How about this quaint North Philly home for $299,000?
Two bedrooms, two baths, and a backyard for entertaining.
10. You could go see some live music at The Slowdown in Omaha, or you could go see the same show in a major city for about $3-$5 more.
11. Here's a 2-bedroom in Downtown Charleston for $1,450.
Hahahhahahahahaa. No, really, c'mon.
12. And here's a 7-bedroom (SEVEN) lakefront home in New Orleans. Price, you ask? $575,000.