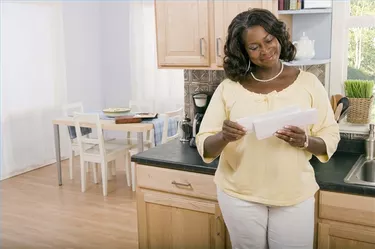 How to Replace Your National Insurance Card. You receive the National Insurance Card when you first apply for a National Insurance number. If you lose it, don't worry. The card merely serves as a reminder of your National Insurance number, and it is easily replaced.
Step 1
You can only get a replacement card, which is issued by your local Department for Work and Pensions (DWP), through your local Job Centre Plus or local Social Security Office if you live in Northern Ireland.
Step 2
You also can apply for a replacement card by telephoning the National Insurance Registration Helpline at 0-845-915-7006.
Step 3
Your replacement card can take up to several weeks to arrive at your home address.
Step 4
You cannot arrange for your replacement card to be posted to you if you are currently living overseas.
Step 5
If you are living at a temporary address or your current address is unsafe to send mail to, arrange to collect your replacement card from your local Job Centre Plus. Processing could take up to eight weeks.
Tip
It's your National Insurance number and not your card that's important. The card itself cannot be used as proof of identity by anybody else, so you don't need a replacement if you know your number. Record the number and keep the information in a safe place. You'll soon have it memorized, but it's good to have in case you forget.