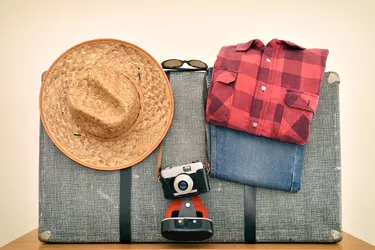 Whether the economic downturn becomes an official recession or not, the looming possibility may have you wondering if your personal or business travel plans will be impacted. The Federal Reserve (Fed) raised interest rates again, there is talk of a slowdown in consumer spending and inflation and gas prices are at a 40-year high. Does the uncertain economic forecast wrench your short-term and long-term travel plans?
Traveling Toward the Next Recession
The National Bureau of Economic Research (NBER) defines a recession as a "significant decline in economic activity that is spread across the economy, and that lasts more than a few months." The economists at the NBER aren't calling the U.S. economy a recession just yet. A decline in Gross Domestic Product (GDP) is only one indicator of the next recession.
Still, there is no denying that times are tough for millions of Americans. Consumer spending will likely slow as prices on everything from groceries to real estate continue to rise, and lenders and credit card companies bring out higher interest rates. If you have travel in your future, it doesn't hurt to find ways to maximize your travel spending dollars.
Fall Travel Pricing Forecast
Plenty of summer travelers felt the pinch of sky-high gas prices, which drove up the cost of road trips, rental cars, lodging and airfare. According to the travel data from the U.S. Travel Association, the Travel Price Index (TPI) was up ​21 percent​ in June 2022 compared to 2019 and rose nearly twice as high as the Consumer Price Index (CPI) from 2021 to 2022.
Summer getaways came at a price, but according to McKinsey & Company, ​68 percent​ of Americans were still determined to get out and a vacation after two years of the coronavirus pandemic. The travel and tourism industry was devastated by the pandemic and finally headed toward a rebound by mid-2021. By June 2021, monthly travel spending hit ​$105 billion​, continuing to surpass 2019 levels for three consecutive months.
For early fall 2022, travel pricing may start to see a break. While airfare is still up 34 percent over 2019 pricing, costs dropped ​1.8 percent​ from May to June – the first decrease since October 2021. Lodging is up 11.5 percent during the same period but saw its first decrease of ​3.3 percent.​
Travel data trackers at Hopper released their late summer forecast that looks promising for fall air travel. Predictions include a ​25 percent​ drop in airfare for early fall, with pricing peaking again in late fall for holiday booking. Demand and pricing for accommodations and car rentals are expected to follow a similar trend, cooling a bit in late summer and early fall and bouncing back up for holiday travel plans.
Maximizing Your Travel Budget
If you've already booked your plane tickets for late summer or early fall and you find that airfare has dropped, check to see if your airline is charging change fees. Many U.S. airlines dropped those fees due to air travel uncertainty during the pandemic.
The same can be said of hotel accommodations. Note that some hotels may have updated their cancellation policies with the uptick in summer travel. For instance, Marriott announced a stricter policy this June, charging the cost of a one-night stay to travelers who canceled reservations with less than 48 hours notice.
While it's definitely wise not to cancel anything until you are certain you can rebook at a lower price, it never hurts to check.
If you haven't booked yet, be on the lookout for price drops in late summer and keep in mind that costs are expected to go up toward late fall. Cross-check pricing between sites, check out last-minute lodging options and don't forget about discounts available through travel clubs.
When choosing a destination, consider the demand and economic conditions of your chosen location and how the cost of goods and services there will impact your travel budget.
If you're headed to Europe this fall, consider that the euro and dollar reached parity in July. Because the exchange rate is favorable now, paying ahead for your hotels, activities or tours may benefit your travel budget. Before doing so, check with your travel agent. If you are considering converting money vs. using a credit card during your travels, check with your bank or financial advisor to get the most up-to-date advice that fits your specific personal finances.