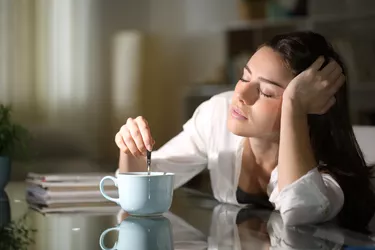 Affordable alternatives to a private living space in U.S. cities have been around since the 19th century, starting with boarding houses. Today's updated co-living options include the introduction of the sleeping pod, an individual sleeping space within a group housing experience for those looking for an affordable option in a high-rent district.
GoSleep pods, Sleepboxes and other futuristic-looking sleep cubes function like tiny hotel rooms to help travelers recover from the sleep deprivation and jetlag of a long trip. GoSleep pods are also found in healthcare for medical staff to grab a restorative power nap during long shifts.
Shared pod housing, such as PodShare or Brownstone, isn't about nap rooms for catching a quick snooze. These are co-living spaces designed to help you skip the high rent of an apartment and share living space and amenities with others.
The type of sleeping pod you get with companies like PodShare or Brownstone resembles an enclosed, stacked bunkbed or the capsule hotels of Tokyo.
Brownstone advertises their pods as having 40 percent more space – and a lot more privacy – than a traditional bunk bed. These modular units are stacked together in one sleeping room, allowing the other rooms in the house to serve as shared spaces for eating, gathering and social interaction.
Brownstone currently offers two California group residences with fees starting at $500 per month. The Palo Alto location goes for $800 per month for the pod, an estimated 1,000 feet of living space and a spacious yard. The median rent for a one-bedroom in Palo Alto is ​over $2,300.​ In the Brownstone home, you'll have up to 13 roommates.
PodShare works differently, in that the open bunk-style pods aren't enclosed or private at all. The goal of PodShare is to provide a safe access point in a city, a comfortable night's sleep and lots of opportunities for social interaction. There are shared amenities and workspaces. The bottom bunks raise like a Murphy bed to reveal a desk underneath.
You can stay in a PodShare for one night or as long as you like. When you book with PodShare, you can move between PodShare locations as well. The cost is less than half the rent in the cities where you find PodShare.
The San Francisco pod (when available) houses five people, each at $1,400 monthly, for access to a four-story house with a sun deck, gated entry and lots of amenities, while the median one-bedroom apartment in San Francisco, averaging 700 square feet, rents for ​nearly $2,400.​
The type of sleeping pod you get with companies like PodShare or Brownstone resembles an enclosed, stacked bunkbed or the capsule hotels of Tokyo.
Co-living can help you save up to afford a rental eventually, and it can be a way to check out a new city before you commit to renting there. Co-living can allow you to move to a city and volunteer with an organization to help land your next job. And, of course, many "Podestrians" credit their co-living experiences with helping them find new roommates to share the cost of an apartment rental.
Ease of Access to Pod Living
Another lure of renting a sleeping pod is accessibility. Unlike the process of apartment rental, with pods, there is no deposit or application fee; you won't have a lease or credit check. You pay your nightly or monthly fee and never have to worry about paying for utilities or furnishings as long as you are a paid pod guest.
PodShare counts on the transparency of public living, safety in numbers and their house rules to keep things in check. The company has staff living on-site at each location. Quiet hours are implemented at 10 p.m., no guests are allowed and drugs are prohibited. The Brownstone company indicates that they perform resident screening.
Will a Pod Be Your Next Rental?
If your job is in a high-rent city that currently offers pod living and you are open to the idea of shared living with less privacy and more option for socialization, a pod rental might be for you. If you don't live in an area with pods, other shared living options include hostels, rooming houses, Airbnb long-term rentals, housing co-operatives and old-fashioned roommate situations. And don't forget about rental assistance programs that may lend a hand.