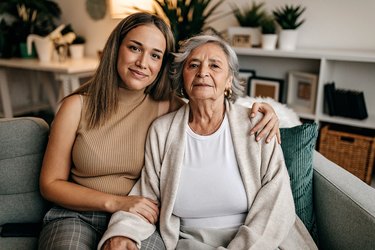 The pandemic disrupted many young people. Layoffs forced a lot of young people to move back in with their parents. Inflationary times are also hitting millennials hard. So finding affordable housing away from Mom and Dad is at the forefront.
Fortunately, there is an option: College students and other young people are home-sharing. And Nesterly is facilitating this new phenomenon. With baby boomers dealing with extra rooms, this is an opportunity for both older people and young people.
Nesterly App and Home-Sharing
Massachusetts Institute of Technology (MIT) graduates Rachel Goor and Noelle Marcus developed the app, Nesterly. The startup was launched in 2016 with a partnership with the city of Boston. The app targeted baby boomers who were empty nesters and had space to rent to young people. Young people were also targeted so they could find affordable housing.
And although home-sharing between non-related individuals had been around for a while, Nesterly focuses more on intergenerational living.
Housing Options and Young People
In big cities like Boston, affordable housing is challenging to find. Even baby boomers may find it hard to maintain their almost empty houses. Most of these older people have spare bedrooms they can use for co-living with young people.
With the housing crisis accelerating for young people, Nesterly allows young people to live in a nice home in a safe neighborhood, with the affordability of lower rent payments. In addition, an intergenerational home share helps renters broaden their housing options.
Nesterly's Rigid Screening Process
The well-being of both older adults and young people is essential. That's one of the reasons Nesterly performs background checks on all renters and homeowners.
Background checks are done through Checkr, Inc. Identity verification is done for non-U.S. citizens. Nesterly also does background checks through the National Criminal Search, Sex Offender Registry and Global Watchlist.
Social Security verification and address history searches are also conducted.
Housing affordability is excellent, but it needs to be safe and secure for both the renters and the older adults.
Nesterly doesn't do credit checks, which is good for young people who haven't yet established credit. But they do vet both the older people and younger people.
With the housing crisis accelerating for young people, Nesterly allows young people to live in a nice home and safe neighborhood with the affordability of lower rent payments.
Does Nesterly Require References?
Nesterly requires references to be submitted by the renters and the homeowners. Contact references from two sources must be provided. These can be friends, family, former roommates or coworkers.
Unlike Airbnb, which allows renters to stay a few days, Nesterly requires a longer commitment. Young people must commit to a minimum of one month.
The initiatives for intergenerational home-sharing encompass more than just being roommates. It gives young people and older people the opportunity to know and help each other. This can't be done in a day or two; it takes time. Young people learn from older people while co-living in a safe and comfortable environment. They're able to go to work or college without worrying about shelter.
How Much Does Nesterly Cost?
There is no charge to set up a profile. But, Nesterly has a one-time booking fee that ranges from $95 to $195. The charge is dependent on the length of stay. It is charged when you book.
Monthly rent payments depend on individual homeowners. And the renter pays directly to Nesterly. Nesterly keeps 2.5 percent of the rent for use of the platform.
Where is Nesterly Available?
Nesterly started with a partnership with the city of Boston and still operates there. They also operate in central Ohio and Louisville. You can also stay at Greater Lynn, which is a senior services provider.
Nesterly is planning on expanding into other large cities like San Francisco.