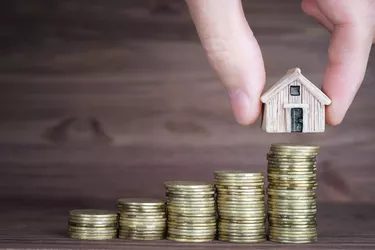 Americans are getting over the coronavirus pandemic and are anxious to buy houses. As a result, home prices are skyrocketing. Single-family homes are selling at prices above the asking price as bidding wars break out, leaving homebuyers frustrated.
As a result, many aspiring homebuyers are abandoning their search and choosing to rent instead until they can find the right house at an affordable price. However, they're finding that rents have also gone up dramatically.
This puts buyers in a difficult situation with unpleasant choices.
According to Zillow, home prices are up nearly 17 percent over the past year and inventory of homes for sale is down 40 percent from pre-covid levels. There are more people trying to buy in a market with fewer homes available.
In addition, the Federal Reserve Bank has kept interest rates low, which means mortgage rates have been at their lowest in years. This keeps mortgage payments low, making it easier to qualify and putting more bidders in the market for houses.
Frustrated by high prices and bidding wars, many people are looking to rent until something more affordable becomes available. Unfortunately, rents are rising rapidly as well.
At the beginning of the pandemic, rental prices dropped as vacancies increased. At the same time, rentals in the suburbs rose rapidly. People are moving further away from their jobs in the cities to find affordable rents.
According to Realtor.com, rent growth in the ​50​ largest metro areas is up ​19.7 percent ​year-over-year. The median rent is now ​$1,771​, which is ​$291/month​ higher than last year. Cities with house prices up over ​30 percent​ include Miami, Tampa, Orlando and Austin. These higher rents have made it more difficult for potential homebuyers to save money for a down payment, especially for first-time homebuyers.
Bans on evictions of non-paying renters have expired, but this experience has made landlords more cautious. They're now demanding that tenants have higher credit scores, put down more on deposits, not bring any pets and have a clean criminal record. All of these stricter requirements make it more difficult for potential homebuyers looking to rent until they can find the right house.
Going with a month-to-month lease instead of getting locked into a long-term lease puts renters in the position of being flexible and able to take advantage of the right situation when it pops up.
The rapid increases in rents and home prices make the decision between renting versus buying more complicated. Generally, if you're planning on staying in your home for more than four years, homeownership is cheaper than renting. However, that affordability gap is shrinking with the price growth in home prices.
On the other hand, certain factors may turn down the heat on home prices. The FED has indicated it will impose more hikes in interest rates, which will push mortgage rates up and reduce the number of people able to qualify for the higher loan amounts, which will reduce the demand for houses. In addition, the availability of new homes for sale is likely to increase as material costs, like lumber, go down and construction companies begin more projects, increasing the inventory of homes for sale.
And then there's the jump in inflation. Even if wage earners get raises, increases in the cost of living will consume most of the wage increases. When combined with the rise in rents, hopeful homeowners will have less money to save for a downpayment on a house. This will take them out of the market for buying a house.
To sort all these changes out, you can use this calculator to analyze your own situation and decide if it's better for you to rent or buy.