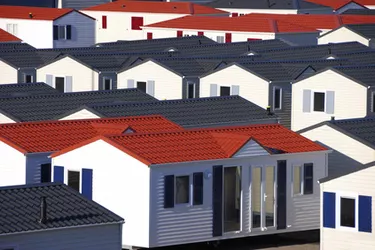 Most mobile homes cost less than site-built homes because the manufacturers save money on labor and materials. Mobile homes are built indoors and constructed according to the Federal Housing and Urban Development regulations.
Benefits
Manufactured homes can have upgraded features or standard quality features, just like site-built homes have. The homes also represent nearly instant housing because there are no weather delays in their construction and they are built on an assembly line. The double-wide homes can provide enough living space for a family.
Considerations
Mobile homes that are parked on leased land generally do not appreciate. In fact, they lose value over time. How much and how fast depends on the market and the condition of the home. The owners of mobile home parks can raise the rent, sometimes creating unaffordable housing that might be difficult to sell or expensive to move.
Double-wide manufactured homes on land owned by the home's owner can appreciate with the amount depending on market conditions. The cost to heat and cool the home is also another variable compared to site-built homes.
Financing
Financing a site-built home can be easier than financing a double-wide mobile home. Interest rates are typically higher for mobile homes than site-built homes. When looking for housing, compare the ultimate cost of the monthly payment for the mobile home, the land payment or lot rent to the payment for a site-built home.