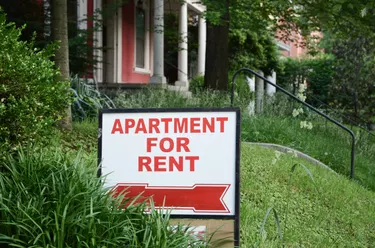 Since the start of the COVID-19 pandemic, the housing market for both buyers and renters has undergone changes that have affected prices, supply and demand. Early on, landlords took extra measures to both try to keep tenants from leaving and fill open apartments in a time where people faced financial struggles, health concerns and changes in their housing preferences.
But with housing now in high demand and a vaccine widely available, landlords have less of an incentive to keep rent prices low or offer other perks. Here's what you should know about renting in this hot rental market.
Understand the Hot Rental Market
When COVID-19 measures first took effect in 2020 and people became unemployed, felt financial strain and had health concerns about the virus, the rental market experienced a slowdown. Landlords would experience tenants who could no longer keep up with rent payments, and some of these people would move out due to their financial issues and leave the landlord with an available apartment. At the same time, some other renters moved out to purchase homes or get away from urban areas where the COVID-19 risk was high. In such cases, landlords would struggle to find new renters to bring in the money they needed.
While government assistance programs offered some help to apartment owners and renters, landlords would make some decisions to make renting more appealing to tenants. It was to the landlord's advantage to take measures such as offering rent reductions or freezes in increases. Others went with waiving costs like a damage deposit and even giving new tenants incentives like gift cards and free rent for up to a few months.
However, landlords have changed their strategy as people now feel more comfortable moving back to urban areas to rent apartments and as the market for homebuyers has become so competitive that people may need to turn to renting due to a housing shortage and high home prices. Demand that gives the landlord the advantage also results from higher employment levels as the economy recovers.
What You Can Expect Renting
If you're looking for a place to rent right now, you can expect some of the similar challenges that homebuyers experience in the hot housing market. While homebuyers will find fewer new and existing homes, renters will deal with a limited number of rentals available, especially in cities. Along with a bigger challenge finding a place, the high demand for housing and low supply push prices up to where homebuyers may deal with making offers above a home's list price and renters can experience rising rents.
The specific increases will vary by region and type of apartment, and not all locations will experience rising rents at all. A 2021 rental report from Apartment Guide showed that the rent changes for a two-bedroom apartment varied from an ​18.63 percent​ decrease to a ​50.60 percent​ increase over the past year. North Dakota, Texas, Kentucky and Kansas were among some of the states with rent decreases. On the other hand, Nevada, Louisiana, New York and Idaho had some of the highest rent increases.
You can also expect fewer perks such as discounts and allowances as a new renter. The renter's disadvantage is seeing fewer offers such as a waived security deposit, the first month of free rent or rebates listed as a landlord concession. Since landlords will likely have many people interested in the same apartment, you might need to meet more stringent requirements in terms of your income and credit history to win the lease.
With the tight market and potential rent increases causing pressure for renters, you'll need to carefully consider your budget at this time. Generally, you'll want to find an apartment with rent that doesn't exceed around ​30 percent​ of your income so you have a financial cushion. Finding an affordable rental might mean going with a smaller place or considering a non-urban area that might not have as high of demand or costs.
Since you can expect fewer perks that would otherwise help you get started renting, you'll also want to research the typical security deposit charged in your locale and make sure you have the cash saved along with an emergency fund and money for moving expenses. At the same time, it's still worth comparing multiple apartments and finding out if any discounts or allowances still exist. While you might get fewer rewards, you still might land a place with some type of incentive.