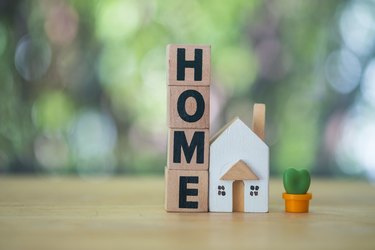 When you own a home, there's always something that has the potential to break. For example, repairs to an air conditioner or pool pump can add up fast. That's why it's convenient and cost-effective to have a home repair warranty like Choice Home. But before you purchase a contract, it's important to know what it covers.
What Are Home Warranty Companies?
When buying an appliance at the store, it usually comes with a warranty. In addition, you usually have the option to buy an extended warranty or contract.
A home warranty plan works the same way with a slight coverage difference. Home warranty coverage includes replacement and repair costs of various systems in your house. But a home warranty protects against everyday wear and tear and sudden instances. The period of coverage usually lasts one year. And the cost ranges by company and is paid monthly.
Choice Home Warranty and Systems Basic Coverage
In business since 2008, Choice Home Warranty has been around a long time. Choice Home Warranty reviews place it as one of the top home warranty companies in the U.S. – and one of the most economical, too. They beat out competitors like American Home Shield in service and price. Choice Home is all over the U.S. except for Washington and California.
Their basic plan covers breakdowns of plumbing systems, heating systems, electrical systems, plumbing stoppage and ductwork.
Choice Home Warranty reviews place it as one of the top home and best economical warranty companies in the U.S.
Basic Appliances Choice Home Warranty Covers
There are several appliances Choice Home covers in their basic plan. These appliances include oven/range/stove, cooktop, dishwasher, built-in microwave, water heater, garage door opener and ceiling and exhaust fans. If you want other appliances covered, there is another plan. The home warranty cost for the basic plan is $46.83 per month, or $660 for 13 months, depending on what part of the U.S. you live in.
Total Plan Has Expanded Coverage
Choice Home offers a second plan called the Total Plan. It includes all the Basic plan coverages as well as clothes washers, refrigerators, clothes dryers and the air conditioning system. The home warranty cost for the Total Plan is $55 per month. or $560 for the year, depending on where you live in the U.S.
Optional Coverage Available
Choice home warranty plans also have additional coverage that you can purchase. Their coverage options include pool/spa, well pump, sump pump, limited roof leak (up to $500), second refrigerator, standalone freezer, central vacuum and septic system.
Optional add-ons are in addition to your chosen plan and cost $40-$180 annually depending on where in the U.S. you live.
Does Homeowners Insurance Have the Same Coverage?
One FAQ asked of Choice Home is if homeowners insurance can cover what Choice Home covers. But homeowners insurance doesn't cover wear and tear on systems and appliances. Choice Home insurance does provide this coverage.
What Doesn't Choice Home Warranty Cover?
Most of Choice Home's exclusions fall under the umbrella of home maintenance or your homeowner's insurance, such as:
Water damage – often covered by homeowners insurance
Theft – often covered by homeowners insurance
Tree damage – often covered by homeowners insurance
Termites and insects – considered regular home maintenance
Cosmetic items like knobs, handles, doors, etc. – considered regular home maintenance
Air conditioning maintenance – considered regular home maintenance
Any loss caused by acts of God – often covered by homeowners insurance
One item that Choice Warranty doesn't cover is mold. Unfortunately, this is not covered under most home insurance policies as well. If a home warranty contract doesn't cover an item and if it's not maintenance, check with your home insurance agent.
Are There any Additional Fees or Deductibles?
Any service request has a required fee that you are charged. Regardless of the repair cost, you are charged a flat $85.
Choice Home provides protection, but it does have a cap, and the full cost of repairs or replacement may not be covered. It will only pay up to $3,000 on most items per contract. So after that limit is reached, you are responsible for the rest of the cost.
This limit isn't for everything. For example, ductwork, electrical systems and plumbing have a $500 limit. So read the contract before you commit.