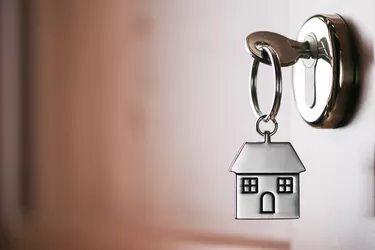 SimpliSafe's home security system launched in 2009 as an easy, no-contract, wireless alternative to traditional hard-wired services offered by security companies that locked customers into long-term contracts. In 2006, two Harvard graduates, Chad and Eleanor Laurans, saw an opportunity to serve renters who wanted to secure their living space without signing their lives away or paying for professional installation on a rented unit.
SimpliSafe's DIY home security system has expanded in functionality, features and monitoring plans. It's also built a broader audience of renters and homeowners alike.
SimpliSafe Equipment & Features
Think of anything you might need for a home security system: security cameras, entry sensors and motion detectors, for a start. SimpliSafe covers all of those basics and a lot more.
​Base station (required):​ $129.99
​Wireless keypad​: $69.99
​Entry sensor:​ $14.99 each
​Motion sensor:​ $29.99 each
​Wireless outdoor camera​: $169.99
​Indoor camera (SimpliCam):​ $99
​Glass break sensor:​ 34.99
​Panic button:​ $19.99
In addition to alarm system basics designed for break-ins, SimpliSafe has smoke detectors, carbon monoxide detectors, freeze sensors and water sensors ranging from $19.99 to $49.99 each. Add-ons include a key fob ($24.99), an extra 105dB siren ($59.99), the SimpliSafe Smart Lock ($99) and the Video Doorbell Pro ($169).
All SimpliSafe systems come with a free yard sign and batteries and arrive via free shipping. The free SimpliSafe app lets you control your SimpliSafe home security system remotely. And, if your plan includes it, you can get live feed from your SimpliSafe cameras, view video recordings and receive notifications.
Not sure which components you need? The SimpliSafe website has a short quiz to help you figure that out and will give you a recommendation after you answer a few questions about your needs.
Installing a SimpliSafe Home Security System
Getting your SimpliSafe system installed is as easy as the company claims. The equipment comes neatly packed in individual boxes, with batteries, removable mounting tabs and instructions for each component.
You will need a Wi-Fi connection for the equipment and a cellular connection for the mobile app.
The SimpliSafe website has a short quiz to help you figure that out and will give you a recommendation after you answer a few questions about your needs.
SimpliSafe Packages & Cost
If a la carte is not your style, you can choose a pre-styled package from SimpliSafe to fit your needs. All packages come with the SimpliSafe base station and wireless keypad. While some companies, such as ADT and Vivint, require potential customers to contact them for a quote, SimpliSafe has very transparent pricing:
​The Foundation:​ This system is designed for small spaces and is perfect for renters. It comes with one motion sensor and one entry sensor and sells for under $250.
​The Essentials:​ This system includes three entry sensors and one motion sensor, selling for under $275.
​The Hearth:​ This is the essentials package, plus a smoke detector, key fob and extra siren. It retails for under $400.
​The Knox:​ Designed for homes with four or more bedrooms, this kit is the Hearth plan plus three additional entry sensors. It retails for under $475.
​The Haven:​ This kit has two fewer entry sensors than the Knox but adds a panic button, water sensor, temperature sensor and smoke detector. The regular price is about $500.
SimpliSafe offers excellent deals for customers investing in a new system. Specials may include a percentage off, complimentary equipment or a period of free monitoring service. SimpliSafe's Interactive monitoring plan includes a lifetime equipment warranty and discounts on future equipment for existing customers.
​Interactive Monitoring plan​: $27.99
​Self-monitoring with Video Recording​: $9.99
​Standard Monitoring:​ $17.99
All plans include remote arming/disarming, push notifications and alerts. Monitored plans include a 24/7 monitoring center and dispatch service for fire, medical and police. Other options like video recording, arming reminders and video verification vary by plan. All plans are no commitment and no contract.
The Interactive plan is the only one that offers smart home integrations with Amazon Alexa, Google Assistant and August Smart Locks. There is no integration with Apple Home Kit, the Ring Alarm or the Nest Thermostat.
How SimpliSafe Home Security Stands Out
If you don't have a big budget, a SimpliSafe system can get you covered with a low upfront cost and free self-monitoring. You don't have to drill into the walls, purchase hardware or pay an installation fee to get one of the best home security systems on the market.
As your budget grows, you can expand your system and add professional monitoring and smart home integration for a monthly fee without getting tangled in a long-term contract.