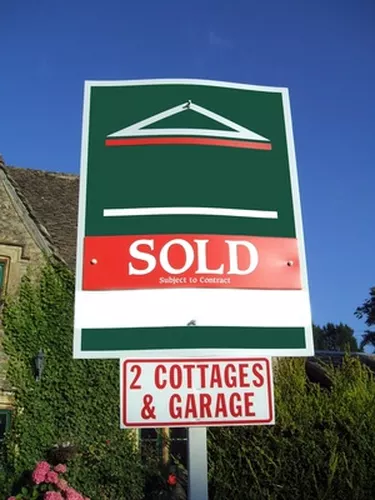 HO stands for Home Insurance and is used to indicate one of several home insurance policies. In Texas and other locations, the policy identifier is a capital letter, referring to a policy that matches corresponding home insurance coverage numbers in the rest of the country. There are six primary types of home and renter's insurance, with the A and B coverages being the most popular types of insurance for homeowners to purchase.
Home Insurance in Texas
The Texas Department of Insurance specifies that standard homeowners' insurance packages will be uniform in policy content, regardless of the company or purchase price. These packages are labeled HO-A, HO-B and HO-C, with policy descriptions that correspond to the nationally recognized home ownership policies used in other states.
Home Insurance Nationally
Home insurance is generally referred to as one of six different policies: HO-1 through HO-4, HO-6 and HO-8. Each policy is meant for a different level of insurance protection or applies to different forms of ownership, such as renters and condominium insurance. Of these, the first three apply to the actual property and homeowner rather than to leasing or renting residents. These policies are identical to the A, B and C policies available in Texas.
HO-1 Basic 10 perils
According to Iowa State University, HO-1, or HO-A in some locations, is considered basic home insurance. It covers the structures on the property and their contents against loss from 10 different perils, including fire and rain, damage by vehicles, theft and vandalism. This is the least expensive form of comprehensive home insurance but offers the lowest amount of protection.
HO-2 Broad 16 perils
HO-B, generally referred to as HO-1, is called broad home insurance coverage because it includes all of the coverages of the basic plan plus six additional perils, including water damage, electrical damage and damage resulting from falling objects or the weight of snow and ice, among other things.
HO-3 All Inclusive
HO-3 is the most expensive type of home insurance because it provides coverage against the widest range of perils. Called HO-C in some states, this type of policy covers all 16 named perils and anything else that is not specifically excluded in the policy.
Other Home Insurance Policies
The remaining three common types of HO policies serve specific insurance needs. HO-4 is typically referred to as renter's insurance and covers the contents of the home and other structures against the 16 named perils but does not cover any of the structures themselves. HO-6 is similar, offering coverage for condo owners along with limited structural property coverage for the portions of the property specifically managed by the insured. The final type, HO-8, is designed to meet the higher costs of repairing older homes, which may require materials that are more costly than those used in newer homes, along with the 10 perils covered under an HO-1 policy.