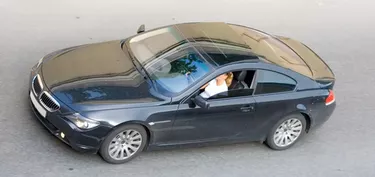 When you purchase a vehicle with a warranty, you may also be offered a wrap policy. Since a wrap policy will cost you money, it's important that you understand whether you truly need it and how it can protect you — and your newly purchased vehicle.
Definition
Wrap policies are types of warranties. They are made for vehicles with power-train warranties that extend beyond the factory's original bumper-to-bumper warranty. For example, a car may have a bumper-to-bumper warranty of five years but a power-train warranty of seven years. This means that after the bumper-to-bumper warranty expires, your only warranty is the power train, which covers just about a quarter of your vehicle's parts.
Purpose
A wrap policy essentially extends your bumper-to-bumper warranty so that even if your factory bumper-to-bumper policy has expired, all the parts of your vehicle are still under a warranty. Typically, power-train warranties cover the engine, transmission and the components of the drive train. A wrap policy will cover almost everything else. Ironically, bumpers are usually not covered by bumper-to-bumper or wrap policies.
Exclusions
Wrap policies sometimes have a list of parts that are excluded from coverage. These exclusions are often similar to the exclusions in factory bumper-to-bumper warranties. Some common exclusions are carpeting and seat fabric as well as consumables like tires and batteries. Bumpers, as previously noted, are also usually excluded. Read your individual policy to see what isn't covered.
Extras
Some consumers find that wrap policies are convenient because they pay when most things go wrong but also because they provide some convenient extras. These may include roadside assistance and rental car reimbursement while the covered vehicle is in the shop for repairs. They also often include wear-and-tear coverage, which is for parts that wear out—like valves, piston rings and struts—but don't really break.
Availability
Wrap policies are typically only available to cars that have 50,000 miles or less, and policies for cars with between 12,000 and 50,000 miles will typically cost a bit more than policies for cars with less than 12,000.