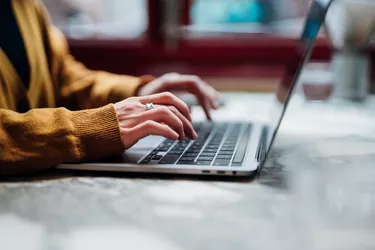 Setting up and running an online store is both complicated and tedious. You have to consider the user experience as well as the potential for sales. And there are numerous moving parts that must come together.
Magento is an open-source e-Commerce platform that can bring those moving parts together. Regardless of the size of your store, Magento has the flexibility and features to expand and grow with you.
Adobe Commerce and Open Source
Whether you're a large and established e-Commerce site or just starting out, Magento can help you succeed. It doesn't matter if you have 10 products or a thousand products. Magento works with you.
Adobe Commerce, formerly known as Magento Commerce, can help take an established site to the next level, while Magento Open Source prepares new online stores for their entry into the e-Commerce market.
In 2018, Adobe announced they were acquiring Magento Commerce. This formed Adobe Commerce. Adobe combined its content and digital data experience with Magento's e-Commerce platforms.
Magento added a digital commerce feature and process to Adobe for both digital and physical goods. Magento covers a wide range of industries:
consumer packaged goods
wholesale
retail
manufacturing
And although they provide platforms for some big hitters like Coca Cola and Tom Dixon, Adobe Commerce stayed close to Magento's roots of working with entry level and growing e-Commerce sites.
Magento offers numerous features when it comes to providing a working and effective e-Commerce platform.
Adobe Commerce is for established B2C or B2B e-Commerce sites. These sites need sophisticated integrations that can coordinate between the website and the backend systems. Adobe Commerce improves performance with sites that go through traffic spikes. Adobe Commerce is also a full-featured solution for your e-Commerce needs:
supports expansion
enables integration with your digital products
offers extensions to improve and enhance existing products
With Adobe Commerce, you're likely to provide your customers with a positive experience.
Magento Open Source software delivers basic e-Commerce capabilities for the new and growing online store. It was designed to help new e-Commerce site owners set up and launch their online stores.
Magento offers numerous features when it comes to providing a working and effective e-Commerce platform. They excel at offering customizable products:
effective marketing tools
search engine optimization (SEO)
flexible shopping cart system
They also offer product management tools.
Magento Feature-Rich Services
Magento provides full integration with the features they offer. They assist in combining commerce with personalized content. Promotions are also part of the experience. Using these elements together creates an improved customer experience, resulting in more sales.
Lack of Transparent Pricing
Magento isn't forthcoming with their pricing for Magento Open Source e-Commerce websites. Although they share some of the extension pricing, they don't provide a tiered price structure. An inquiry to the chat bot only gets you a link to their website explaining the features. They do show you some of the monthly extensions' prices, but these are paid extras.
If you go to the pricing page, you also see the services and features they provide. But again, there aren't any prices. If you want specific information, you are encouraged to enter your email and name to watch an introductory video. This gives Magento the ability to contact you.
In contrast, Shopify, gives you a free 14-day introductory offer and monthly price plans. Wix, another major player in e-Commerce platforms, also provides tiered pricing.