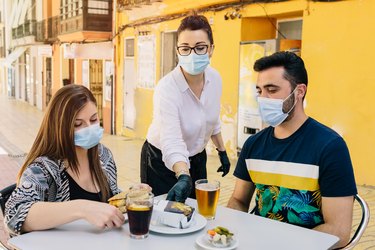 In the age of online shopping, it just doesn't make sense to buy something without a customer rating. When we can't judge a product by seeing it ourselves, we rely on what other people have to say before we commit. That can be a good thing, saving us from lemons or otherwise shoddy items — but we might be playing ourselves, if every online reviewer is satisfied with their purchase.
Researchers at Northwestern University have just published a study on how to really use all that five-star ratings you see on online shopping platforms. They're practically ubiquitous: On Amazon, the average product gets a 4.2 rating out of 5, while almost 9 out of 10 Uber drivers get full marks from their riders. Even Yelp, which helps us sort out good businesses from bad, gives more than half its listings superlative reviews.
If you really want to know how people respond to something, look at how intense the emotions in their written reviews are. You're probably going to have a fine experience if an online commenter says, "This restaurant is excellent, dinner was flawless." But your night might be truly memorable at a place where someone said, "I love this restaurant, it is absolutely wonderful."