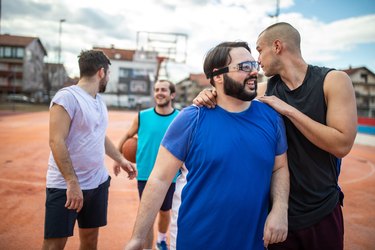 Some of the best news you can hear this week from the older folks in your life is "I finally got my shot!" The COVID-19 vaccines on the market and in the pipeline have the potential to finally get this pandemic under control. We all have a lot of questions about how much our lives will change once we get the jab, though.
Anyone with visions of rushing into crowded bars and freely enjoying life without a mask should hold their horses. Unfortunately, just because you've gotten the vaccine doesn't mean a total and immediate reversion to pre-pandemic life. The Centers for Disease Control and Prevention points out that you may feel some unpleasant side effects immediately after the shot, but you won't be fully protected until a week or two after the second dose. While the vaccines are near miraculous, there's still a lot we don't know about it, including whether you can still be contagious, even if the coronavirus doesn't make you sick.
CNN has put together a detailed Q&A about what is and isn't likely to change after you've been vaccinated. We should still take as many precautions as we should for now, including maintaining our mask-wearing habit and quarantining before and after we visit anyone. It might sound dire, but that's only because we're still in the earliest stages of actually conquering this disease. For instance, when lots of us have been immunized, we can probably safely go to outdoor concerts again, with masks and social distancing in place. As public health officials, medical professionals, and the rest of us learn more about what's risky and what's become safe, we can look forward to getting back to the most important things in life.