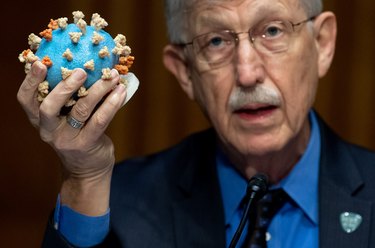 Back in March, the CARES Act passed through Congress and tossed Americans an economic lifeline as the coronavirus pandemic kicked up. Many of its most helpful provisions were always set to expire in July, which means lawmakers and ordinary people have been eyeing a second stimulus package all along. This week, as Congress prepares for its August recess, legislators in the Republican party have finally unveiled their proposals for more aid — and negotiations.
Most immediately and universally, the GOP relief bill includes another one-time $1,200 check for Americans earning $75,000 and under. For those drawing state unemployment insurance, however, the much-lauded (and scrutinized) extra $600 in federal unemployment will instead be capped at 70 percent of a worker's previous wages, for a maximum of $500 per weekly payment. The bill also includes more controversial provisions, such as so-called back-to-work bonuses and financial incentives for schools and businesses that open for in-person conduct, as well as shielding businesses, medical practices, and schools from lawsuits if employees or customers contract COVID there.
Congressional Democrats describe themselves as "disappointed" in the relief package, as well as the timing of the proposed bill itself. Public health experts maintain that the best way to support and sustain the U.S. economy is to fight the pandemic effectively, and the bill would include funds for vaccine research and expanded testing. If you've got opinions or personal stories you think your elected representatives should hear, this is a good time to give their offices a call and press for the relief you think should be on the table.