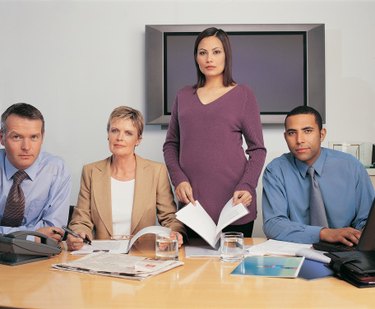 Wal-Mart is one of America's largest retail chains, offering numerous employment opportunities. For individuals seeking a managerial position, such as an assistant manager, job duties include overseeing employees, aiding with community and public relations, and dealing with complex customer problems, as well as setting and maintaining employee schedules. To be an assistant manager at Wal-Mart, you must be dedicated to your job, a strong team player, organized and responsible.
Step 1
Apply through the Wal-Mart website or in any local store for the position of assistant manager. If you already work at a Wal-Mart store, you will still have to fill out an application for the new position.
Step 2
Write down your work experience, residential information and education. A background in finance, customer relations or management will be an asset to getting noticed and receiving the job.
Step 3
Submit your application. Wait a week, then call your local store and ask for human resources. Explain that you put in an application for an assistant manager position and that you wanted to follow up with them on it.
Step 4
Attend the interview. Dress in business attire. You may spend some time shadowing a current assistant manager. Your interview will take place in front of several store employees. Answer questions honestly and positively. Be prepared to explain where you want your career to go. Wal-Mart has three management levels: assistant manager, co-store manager and store manager. If you aspire to reach a higher level one day, let them know at the interview that you're in the position for the long haul.
Step 5
Thank your interviewers for their time. Ask when you should expect to hear about the position. You can follow up on your interview by calling the store after the time period they have specified has passed.